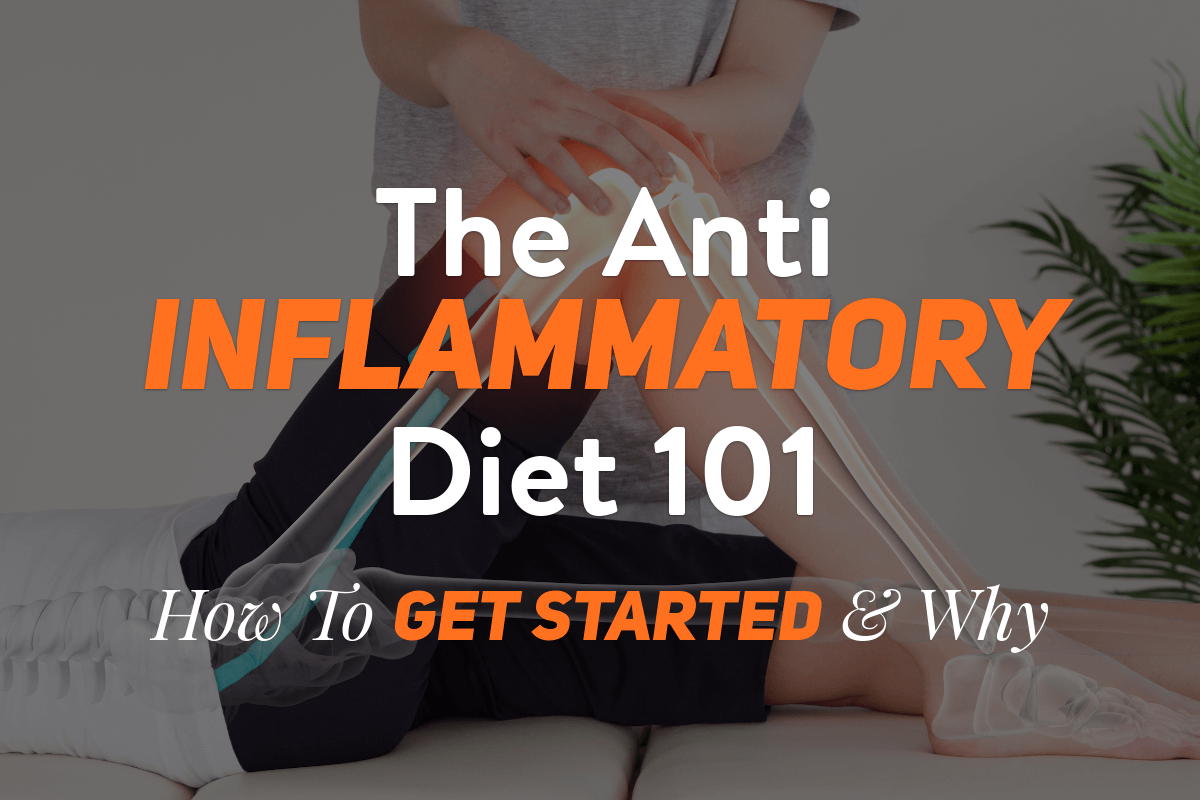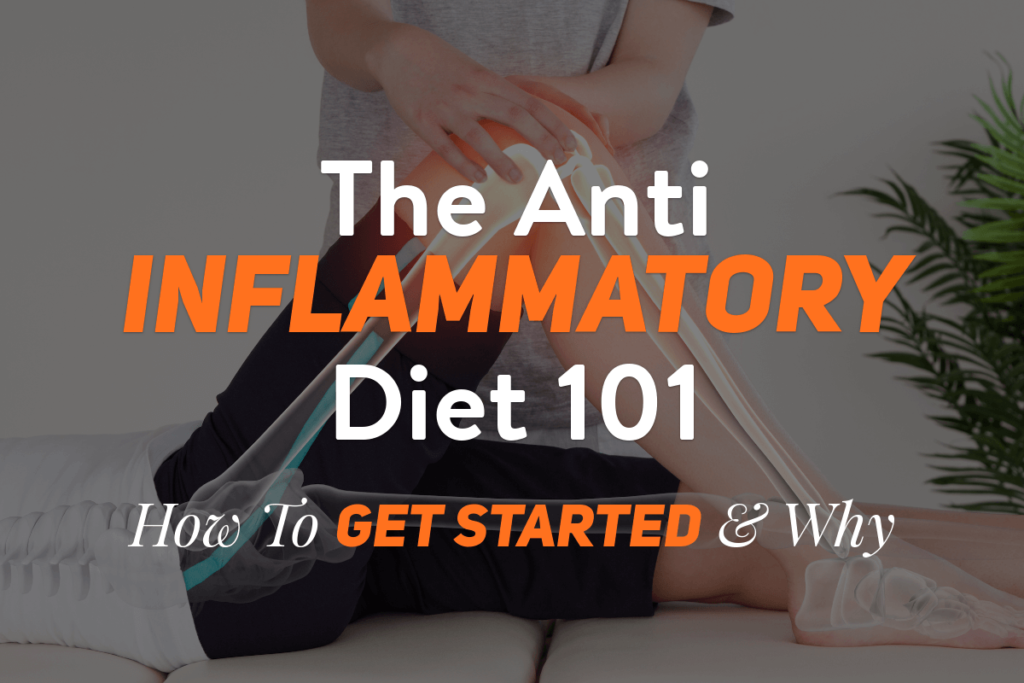 The anti inflammatory diet is not a set diet. Eating an anti inflammation diet means that you simply stop eating certain foods that are pro-inflammatory and avoid certain pro-inflammatory lifestyle choices such as smoking cigarettes.
If you've dealt with inflammation-related diseases like auto-immune disease, then you know the importance of dealing with chronic internal inflammation. Diseases of aging are your ticket to a pre mature death, while suffering on your way there.
Inflammation is meant to be good for you. Normally, it triggers a healing response and gets your body's immune response going to heal you from an injury or maybe something internal.
The Anti Inflammatory Diet For Diseases Of Aging
But your body normally uses it temporarily in times of need. Inflammation is not supposed to persist. If it persists, then it leads to these diseases of aging:
cardiovascular disease
neurodegenerative disease
cancer
arthritis
colitis
IBD
more
For this reason, EVERYONE should be eating a type of anti inflammatory diet. Calling it a diet is just a way for Google to pick up this post and show it to people searching for the term, anti-inflammatory diet.
In reality, everyone should be living an anti inflammatory lifestyle. This means simply eating a variety of fresh foods, fruits and vegetables and hitting all of your nutrition levels while avoiding processed and packaged foods. Sadly though, most of us lead this PRO-inflammatory lifestyle.
If you must have your toast with your coffee in the morning, then try to avoid flour-based bread to help lead your anti inflammatory way of eating.
Flour-based foods like bread, croissants, etc. are pro-inflammatory. Instead, choose sprouted wheat bread, as much as you don't like it. Maybe you can find a good recipe that you can make at home. Or maybe there is a good brand for sprouted bread that you will love.
---
When Did You Learn About Your Inflammation?
Maybe you discovered you had an inflammation problem long after it started. Low level, chronic inflammation is a killer.
I discovered I had low level chronic inflammation when after an evening of intense pickup basketball, my ankles became very swollen and the swelling did not go down for about 6 months. During this time it felt like all the fluid in my feet and ankle joints was completely gone. My knees felt like they were bone on bone, and I also developed a "baker's cyst" in the back of my knee.
THEN, once this swelling started going down, I woke up one morning to a weird pain in my eye. I thought I had pink eye. We had puppies at the time. But it didn't go away. The pain increased (to the point of pure excrutiating pain for almost 7 days straight) to the point of having to go to the eye specialist.
Long story short, I had anterior uveitis… inflammation of the whites of your eyes. And I also had something called HLA-B27 which is a gene that makes chronic inflammation much easier to have if leading a pro inflammatory lifestyle. Some people can get away with it somehow, but not if you have HLA-B27.
People with HLA-B27 MUST watch their diet. If you let yourself go and you have this, you are MUCH more susceptible to autoimmune diseases and health issues from chronic inflammation.
I'm just writing here based off my experience with it. I like Dr. Weil for when it comes to anti inflammation diet information.
But there's more than just 1 "Anti Inflammation Diet"
Dr. Weil's version is basically a modified Mediterranean Diet. Here's his anti inflammatory food pyramid:
The Mediterranean Diet has already been deemed as one of the healthiest diets there is. It's said to promote longevity, probably due to the healthy fats within olives and olive oil and the occasional healthy glass of red wine.
But if tapas and carbs are on your no-list, then finding an anti inflammatory diet is not unattainable.
---
Keto, Paleo & Carnivore Are Anti Inflammatory Diets
Many on the ketogenic diet have claimed to have lowered their inflammation greatly.
But if this diet does not work for you, then there are better options for you that also will lower your inflammation. Paleo and Carnivore diets are anti inflammatory diets as well.
How and why are all these different diets anti inflammatory diets?
For one, they're very different from the average, western wheat-fueled, USDA food pyramid inspired diet. These all follow basic principles behind what would be considered an anti inflammatory diet.
---
Anti-Inflammation Diet Foods To Avoid List:
Manufactured foods, processed and refined foods
Almost all foods inside of a package
Grains – wheat foods inflame everything from gut to brain to joints.
corn, oats and even rice: these all have defense protein in them, lectins, that are designed to keep animals from eating them. They add to your body's inflammation.
Vegetable oils like canola, safflower, peanut oil that have horrible omega 6 to 3 ratios. Instead replace these with real grass fed butter, bacon grease, or great oils like coconut, macadamia or avocado oil
Try to avoid all low fat dairy – most dairy is bad for joints. Instead Ghee, full fat cheese and heavy cream even, can be good to eat.
Legumes – not only are these best avoided if you have G6PD, but if you're dealing with chronic inflammation, beans and peas are known to cause issues.
If you're going FULL-ON anti inflammatory diet, then you will want to avoid nightshade vegetables: eggplant, tomatoes, potatoes, peppers (this is very anti-Mediterranean diet)
No matter what "diet" you eat, if you do these things above, then you're automatically eating a diet that lowers your chronic inflammation. Foods that lower inflammation are good to focus on, but doing the things above FIRST is the best way to cut your inflammation naturally.
Finding yourself a good anti inflammation foods list is a good idea too.
Lastly, you can try out one of several healthy ways of eating that includes healthy carbs, healthy fats and lots of fresh fruits and vegetables.
If you're doing it the keto way, you may need to avoid the fruits for the carb content. And you'll also be eating far less carb as compared to a healthy anti inflammatory Mediterranean style diet, for example. I like Dr. Weils' take on the Mediterranean diet that makes it extra helpful in battling and reversing your issues tied to inflammation.
---
Reversing inflammatory damage with nutrition
Did you know that joint issues from wear and tear is most likely a myth?
Dr. Ken D. Berry from the video above has shared how he's seen joint cartilage regenerate. He's very adamant that "wear and tear" as a cause for bad joints is a complete myth. And that it's more likely due to your diet and lifestyle. He shares how doctors love to chop out your joints in exchange for artificial ones, but these doctors also believe in the myth of wear and tear.
Dr. Berry has seen people with bone-on-bone knees regenerate their knee cartilage in months by simply changing their lifestyle dramatically into an anti inflammatory one.
So instead of going to the doctor for a hip replacement, how about you try an inflammation reducing diet like the keto, paleo, carnivore or Mediterranean diets?
---
Conclusion: Live A Longer, Healthier Life The Anti Inflammatory Way
At the end of the day, most people know that they should be avoiding refined and processed foods right now. But they don't know the depravity these lead to. The thing that most people do not know however, is that normal food pyramid foods, like wheat, are very pro inflammatory.
So if you're ready to reverse your chronic inflammation and problems associated to it, then you should be happy to know it's easier than you might think. Follow the things above like replacing bad oils with good, and packaged foods with fresh, and use a healthy diet like the paleo or Mediterranean as your guideline, and you might find yourself avoiding your next "hip replacement doc" follow up!
If you have found yourself feeling much better and less inflamed from eating an anti inflammatory diet, I'd love to hear about it in the comment section below…
Thanks for stopping by the blog!