The carnivore diet plan is a zero carb way of eating. Because animal meat has no carbohydrates, by not eating carbs, this means your body doesn't need certain other nutrients. And the ones you do you can get from nutrient rich meats.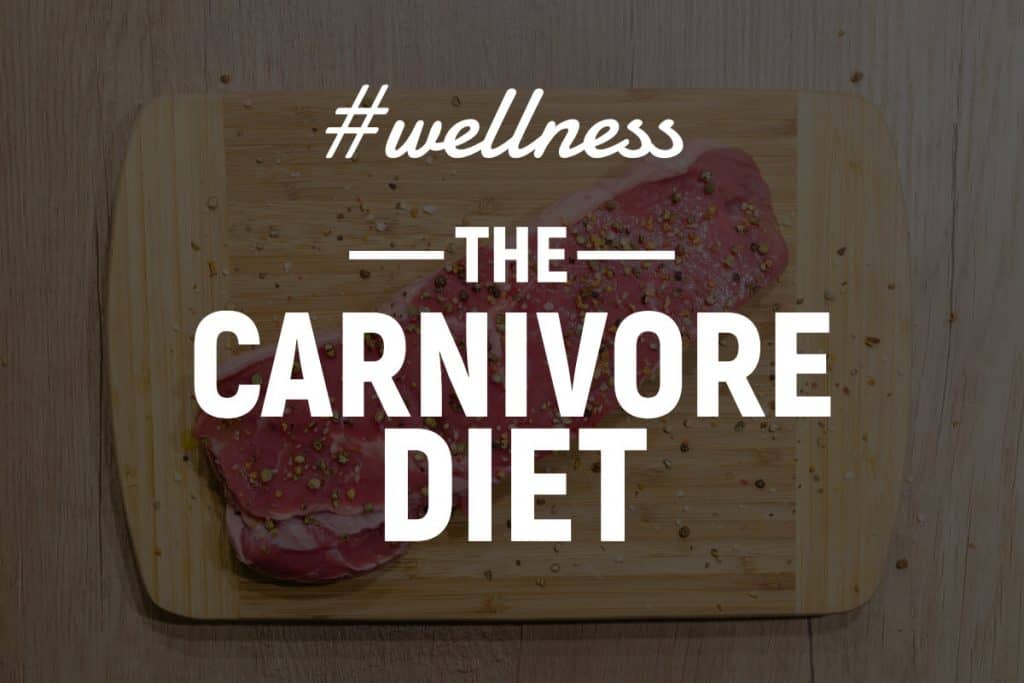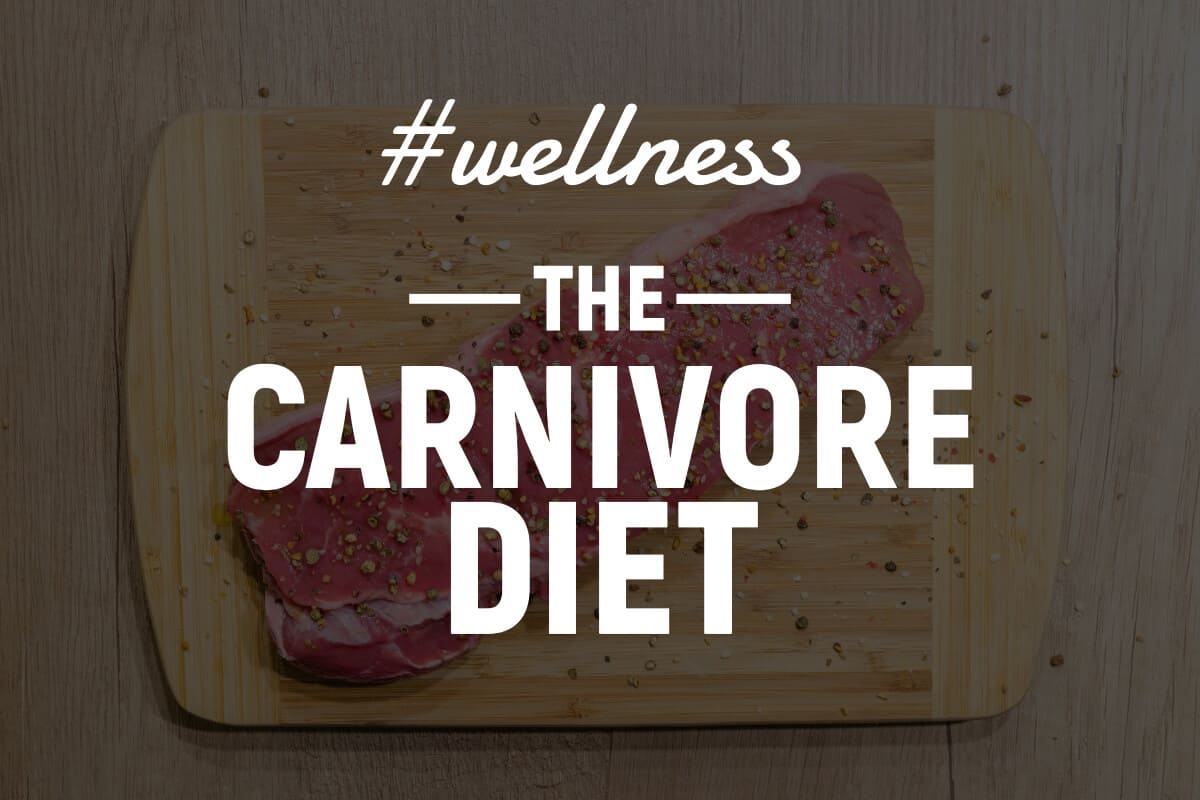 For example, it's said if you don't eat carbohydrates, you don't need vitamin C. And what about minerals? Don't you need them from vegetables? Or does on on a carnivore diet plan need to take supplements? Does meat provide all? Organ meats?
The Carnivore Diet Plan
Much like the ketogenic diet, with the carnivore diet you don't eat any carbohydrates, only fat and protein. However, it's far more simple. Enjoy fats and proteins, and don't worry about macronutrient ratios. Carnivore diet plans involve no ratio restrictions. It's lax.
Keto diets usually call for low carb vegetables that will keep you in ketosis, but a meat-only diet wouldn't get you these fibers. Meat only diet foods include meats, fish, eggs, dairy, bone marrow, salt and pepper, and zero supplements. You can't do supplements with a proper carnivore diet plan.
The results from many people are very good if you search online for testimonies of this carnivore diet plan, or if you search through them on YouTube. Unless it's a video coming from someone preferring a vegan diet, I've seen nothing but positive things about this carnivore diet plan.
---
Carnivore Diet Benefits
List of benefits (source):
Skin improves
Mood improves
Weight loss
Improved testosterone
Mental clarity
Heart health
Inflammation
Digestive System
---
Jordan Peterson On The Carnivore Diet
This is a different type of controversial topic than Jordan Peterson would normally be part of… nutrition. He was just on the Joe Rogan show and talked all about why he's on board with this carnivore, meat only diet. He's not a nutritionist, but he's a smart guy so it was interesting to hear how effective it has been for him and his daughter and whole family.
His daughter suffers from arthritis and has had hip and ankle replacements.
The carnivore diet took all of her autoimmune systems and depression away.
One benefit for him he says in the interview, is that his long-term gum disease is now gone according to his dentist. That means the systemic inflammation from the gingivitis is gone. This type of inflammation is associated with heart disease so that is one really good benefit from the carnivore diet he's experienced. Inflammation is no good.
He eats beef, and salt, and water. And he never cheats.
For him, it lead him to beef only. I will have to look more into the carnivore diet plan because of this touting from Jordan Peterson. It's healed his daughter's arthritis. Fasting helps arthritis. But when you start to eat normal food again, symptoms start to come back.
A Carnivore Dieter's Testimonial:
Here's a strong testimonial to the carnivore diet from a commenter on the Youtube video shared above:
As a retired 105kg 61 year old male, I was due to have dual knee replacements, due to the onset of arthritis caused by old accidents & for 10+ years dealt with the problem via exercise strong pain killers & anti inflammatories. I was also overweight even though I went to the gym regularly. My diet was excellent with ZERO junk food, ZERO sugary drinks, virtually zero alcohol, but with carbs as I was always up for pasta, no sugar cereals, rice & bread yet continually fought with trying to avoid eating them. Fortunately, I watched Jordan P on Joe Rogans podcast where he discussed the carnivore based diet. The short story is I decided to give it ago… WHOLEY CRAP BATMAN! One month in? I wouldn't know I have bad knees, ZERO inflammation-pain-medication anymore. Lost weight, noticeable increased strength & muscle mass confirmed by gym member comments to me, increased energy, no afternoon naps, less sleep wanted (waking up earlier), ZERO anxiety now, more mentally alert, ZERO bloat or gas, the list goes on. Side benefits are: don't crave carbs anymore, small appetite (in fact I have to force myself to eat, had a dizzy spell late yesterday arvo as I hadn't eaten since breakfast, ate some roast lamb for diner & presto all back to normal. Woke up @4.00am (now) feeling totally revived. Loads more I could add but you get the idea. One thing I have noticed. When you mention what you are doing, all of a sudden everybody is an expert on nutrition & diet & go into autopilot mode & try to condemn it! It causes diabetes (no that's wrong), you'll get constipated (no that's wrong, you crap normal but much less), you'll be deficient in nutrients (no that's also wrong) and so on… WTF? Dietician's & doctors freak sometimes with vitreous comment. Interesting? FYI: I had a full set of bloods done 2 months ago & will do another in 4 more weeks. Happy to share the results should anybody be interested at that point? So far I'm an advocate & ran as it's changed my life for the BETTER! – Captain Chokdee
---
Is The Carnivore Diet Dangerous?
There seems to be a lack of information on long term effects of this, however, we have many ancestors that have used this carnivore diet or variations of it.
There are multiple populations throughout different ethnic and geographical backgrounds who have adopted a carnivore diet for multiple generations (source). These carnivore ancestors include include:
Nomads from Mongolia who thrived on meat and dairy.
Masai from East Africa who's primary diet consisted of meat and milk.
Gaucho Brazilians who consumed mostly beef product.
Russian Arctic Chukotka who nourished their population with fish, caribou and marine animals.
Canadian Inuits who lived solely on walrus, seal, whale meat and fish.
Everyone is different and we all have different ancestry, so it's good to try things and test things and see for yourself. This carnivore diet got Jordan Peterson's daughter off all medications; immunosuppressants and antidepressants and more. Now on her carnivore diet, she's off all of of those and no longer needs them. That's how drastic the health benefits of the meat only diet have been for her. This is all based on his word, but many are reporting similar health benefits from switching over to this zero carb carnivore diet.
Inflammation is a concern for anyone who deals with arthritis related conditions so this carnivore diet is very interesting. The elimination diet seems like a good start to cancel out foods that give you the most inflammatory responses. For you, it may be a zero carb meat and greens and mushrooms, for others something else. That's the idea of the elimination diet.
It's one to look into if you're suffering from inflammation, arthritis related conditions, or even mental health conditions like depression.
Up Next: Natural Mouthwash Alternatives & Why You Should Consider Them
Free PDF for You: Get Our Top 3 Thai Keto Recipes
Subscribe to our newsletter to receive new recipes we make, blog updates and more & get instant access to the free PDF:
Thanks!
Something went wrong.