This G6PD Deficiency Foods To Avoid List was created to share food triggers for this genetic disorder.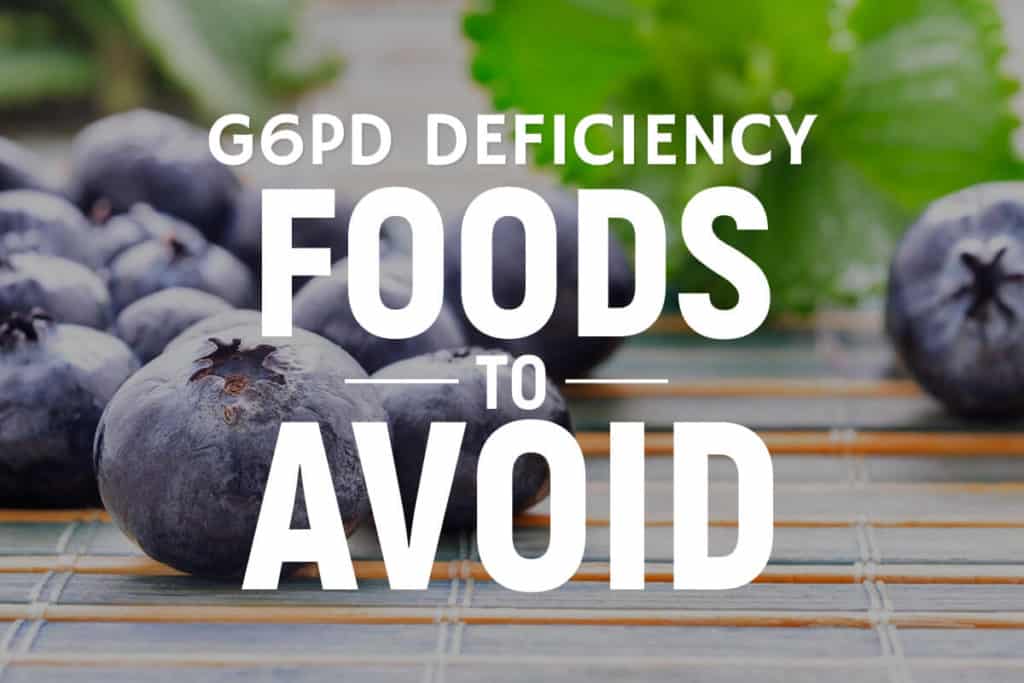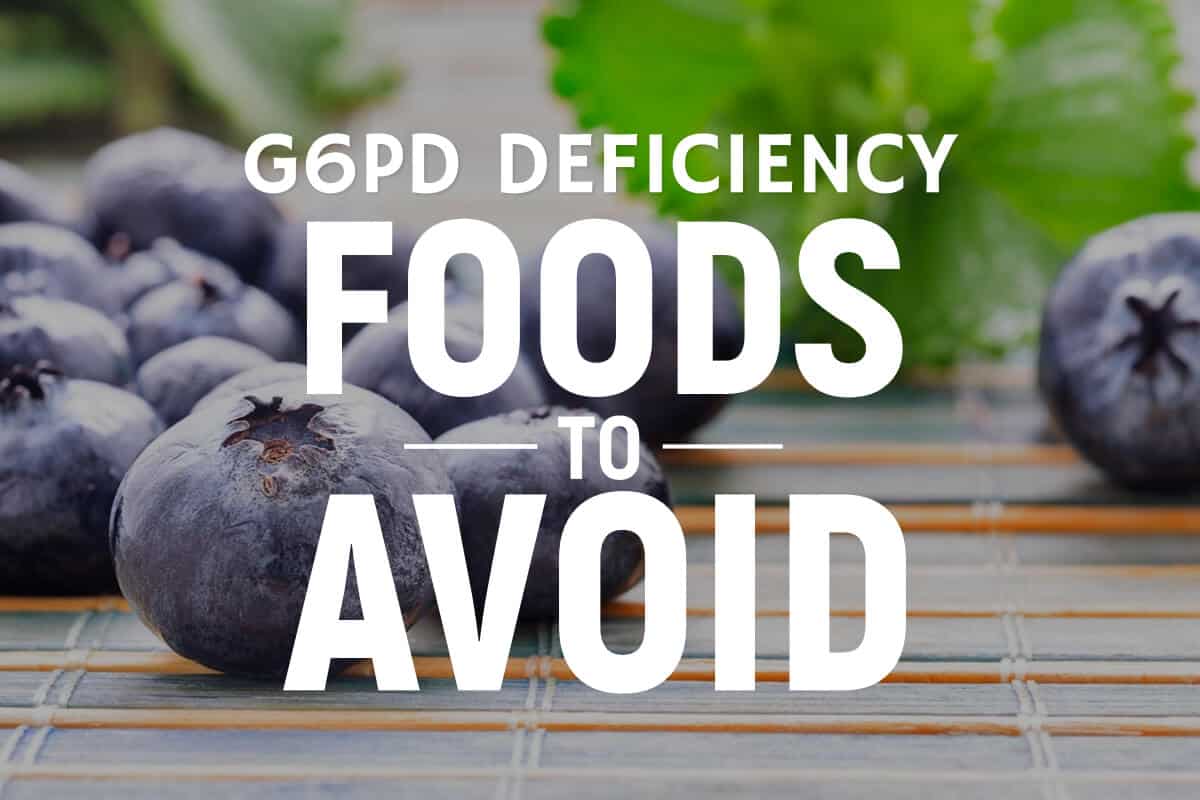 What is G6PD? G6PD Deficiency (glucose 6 phosphate dehydrogenase deficiency) is a hereditary genetic disorder that can lead to problems with anemia.
G6PD Deficiency as defined by G6PD.org:
G6PD Deficiency is a hereditary abnormality in the activity of an erythrocyte (red blood cell) enzyme. This enzyme, glucose-6-phosphate dehydrogenase (G-6-PD), is essential for assuring a normal life span for red blood cells, and for oxidizing processes. This enzyme deficiency may provoke the sudden destruction of red blood cells and lead to hemolytic anemia with jaundice following the intake of fava beans, certain legumes and various drugs.
---
G6PD Deficiency Foods To Avoid
If you or a loved one lives with the g6pd deficiency at home, then you should know about these trigger foods that can cause problems.
Here's information on G6PD deficiency triggers according to KidsHealth.org (source):
Triggers of hemolysis in kids with G6PD deficiency include: – illness, such as bacterial and viral infections, some painkillers and fever-lowering drugs [including aspirin], some antibiotics (most often those with "sulf" in their names), Quinine and other antimalarials derived from quinine. Most antimalarial drugs with "quine" in their names, Fava beans (also called broad beans) and Naphthalene (a chemical found in mothballs and moth crystals)
For a complete and official list of g6pd foods to avoid, your doctor should provide you all the information you need. These are just some of the main foods to avoid that I've compiled up myself as of recently.
---
Foods To Avoid List
Legumes are one of the worst culprit trigger food groups with the broad bean or Fava Bean being the worst. So number 1 on the avoid list are, Fava Beans.
Fava Beans (Broad Beans):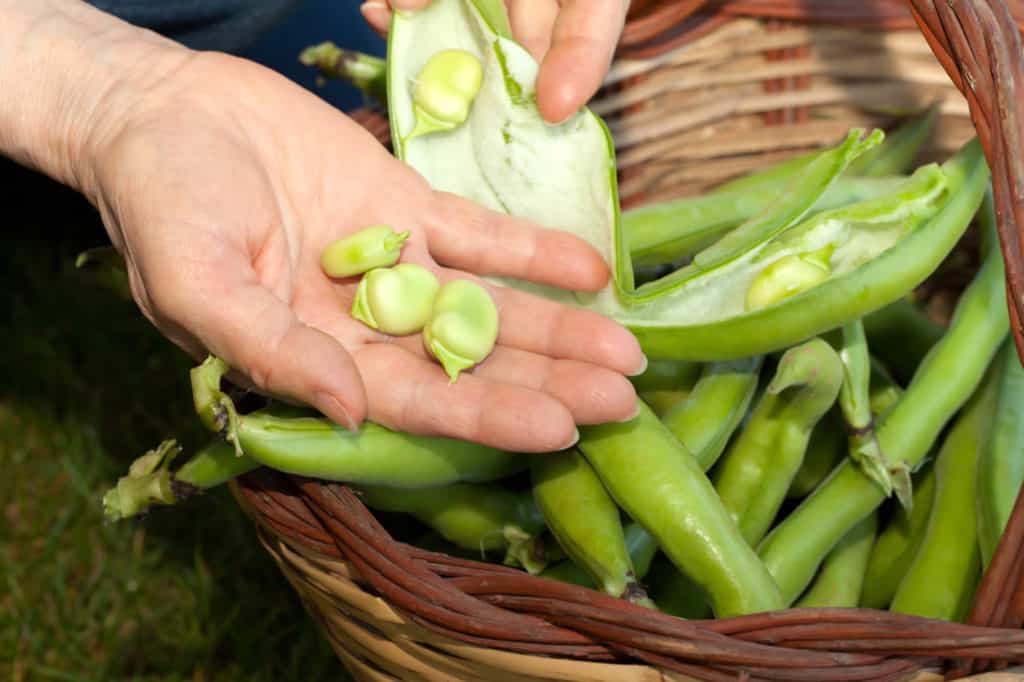 Fava or Fave Beans are one of the the worst g6pd foods to avoid. If you're nursing a baby with this genetic condition or you yourself have it, make sure you never consume these.
Because it's good to know, and you never know, here's how to say Fava Beans in many other languages: (source)
Arabic: Foolle
Catalan: Fava
Chinese: Tzan-Doo
Dutch: Tuinboon
English: Fava or Broad Bean
Farsi (Persian): Ba-ghe-Leh
French: Fève
German: Favabohnen (Fava bean), Dicke Bohnen (thick bean), Saubohnen (sow bean)
Greek: Koukia ("Fava" is an appetizer made from dried fava beans)
Hebrew: Polle
Hungarian: Lóbab
Italian: Fava (pl. fave)
Kurdish: Paqla
Malay: Kacang Parang
Spanish: Haba
Turkish: Bakla ("Fava" is an appetizer made from dried fava beans)
Urdo (Pakistan and India): Lobhiya, Rajma, Jheam
Thai (Thailand): two-ah pak-ah
---
Legumes: Legumes in general are g6pd foods to avoid. Like fava beans/broad beans, many other legumes can bring on a hemolytic response.
Here, the Honor Society of Nursing has a good explanation of why legumes are bad for g6pdd.
Legumes and carbohydrates are the two main food groups that traditionally trigger G6PD deficiency symptoms. Legumes are plant products that include beans, peas, lentils, and soy. Fava beans in particular tend to trigger side effects. The carbohydrates that cause the most problems include white flour, refined sugars, and high fructose corn syrup, Additional food products that can cause G6PD deficiency syndromes to appear include tonic water, items that use blue food coloring, and products that contain sulfites, such as wine and dried fruits. – STTI
Kidney beans
Lima beans
Black beans
Refried beans
Lima beans
Kidney beans
Soybeans
Alfalfa sprouts
Peanuts
Licorice
Carob
Peas
Lentils
Soy
Tofu
Bean curds
Hummus
---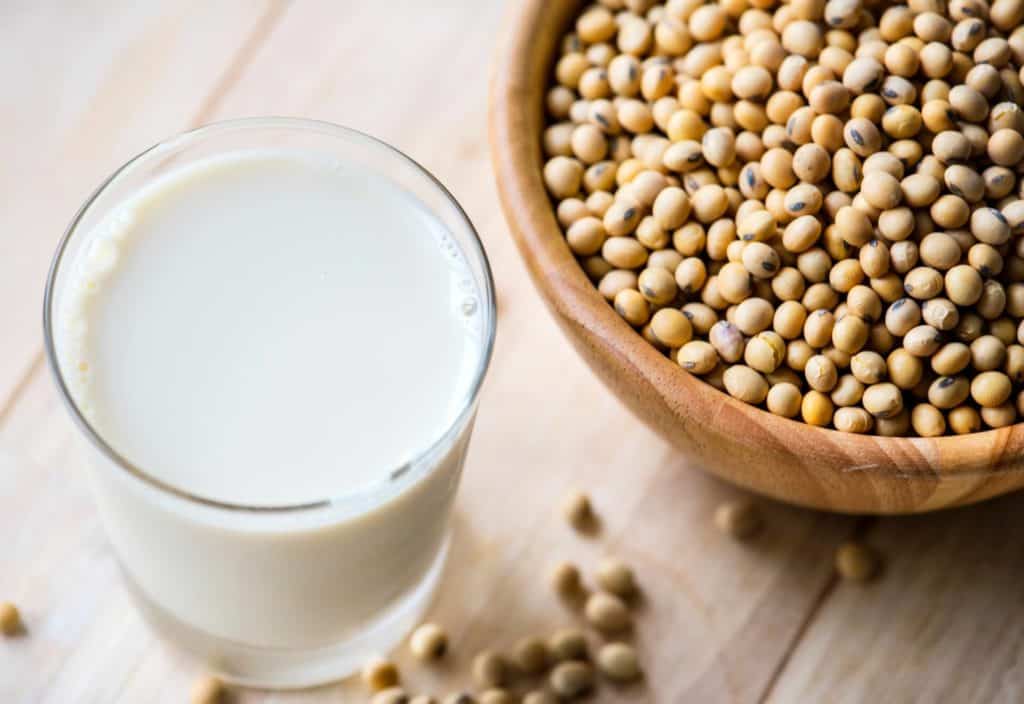 Food products with soy (a lot of packaged products have it): Miso soup, tofu, soy protein and the countless packaged foods with soy derivatives.
Black & Green tea and their extracts
Blueberries
There are mixed opinions on fresh blueberries and g6pd deficiency. The joy of freshly baked blueberry muffins in the morning may still be attainable. There are over 440 variants of this genetic disorder that range from mild to severe. Those with a moderate to mild type may handle blueberries without getting triggered, but in general, if playing it safe, blueberries are on the trigger foods list.
Bitter Gourd
Garden eggs (Eggplant):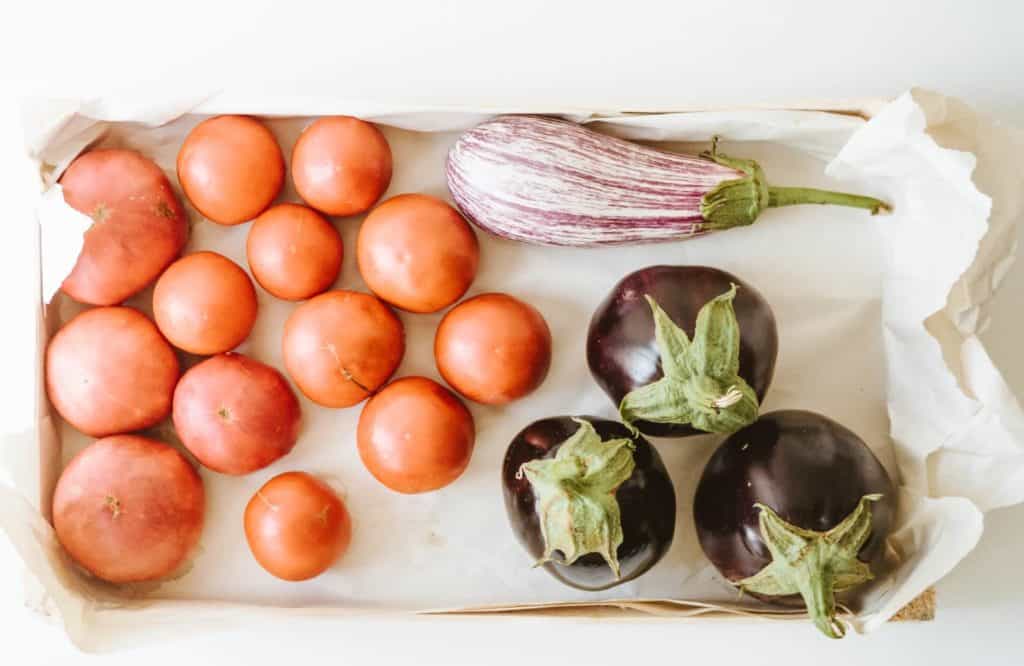 From what I can see these are the same thing as eggplants. Garden egg may refer to the smaller eggplants common to Africa, the Mediterranean and parts of Asia.
---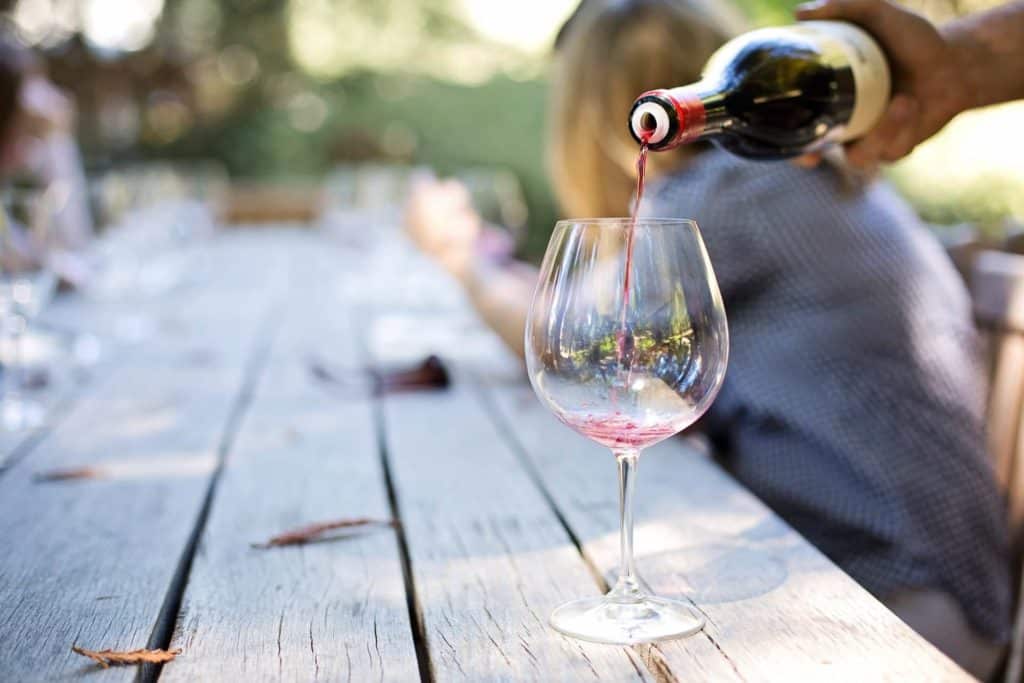 Sulfites can cause hemolysis in G6PD deficient persons. Sulfite foods include very common ones like dried fruits, wine, wine vinegar, pickled foods, shrimp and even trail mix.
Many people besides those who have G6PDD have a sulfite sensitivity. The following foods taken from a WebMD list of sulfite containing foods and ingredients are good to avoid for g6pdd:
Baked goods
Soup mixes
Jams
Canned vegetables
Pickled foods
Gravies
Dried fruit
Potato chips
Trail mix
Beer and wine
Vegetable juices
Sparkling grape juice
Apple cider
Bottled lemon juice and lime juice
Tea
Many condiments
Molasses
Fresh or frozen shrimp
Guacamole
Maraschino cherries
Dehydrated, pre-cut, or peeled potatoes
Ingredients with sulfite to look for on food labels include: (source)
Sulfur dioxide
Potassium bisulfite or potassium metabisulfite
Sodium bisulfite, sodium metabisulfite, or sodium sulfite
---
Menthol & Mints: chewing gum, mints, vapors, sprays, etc.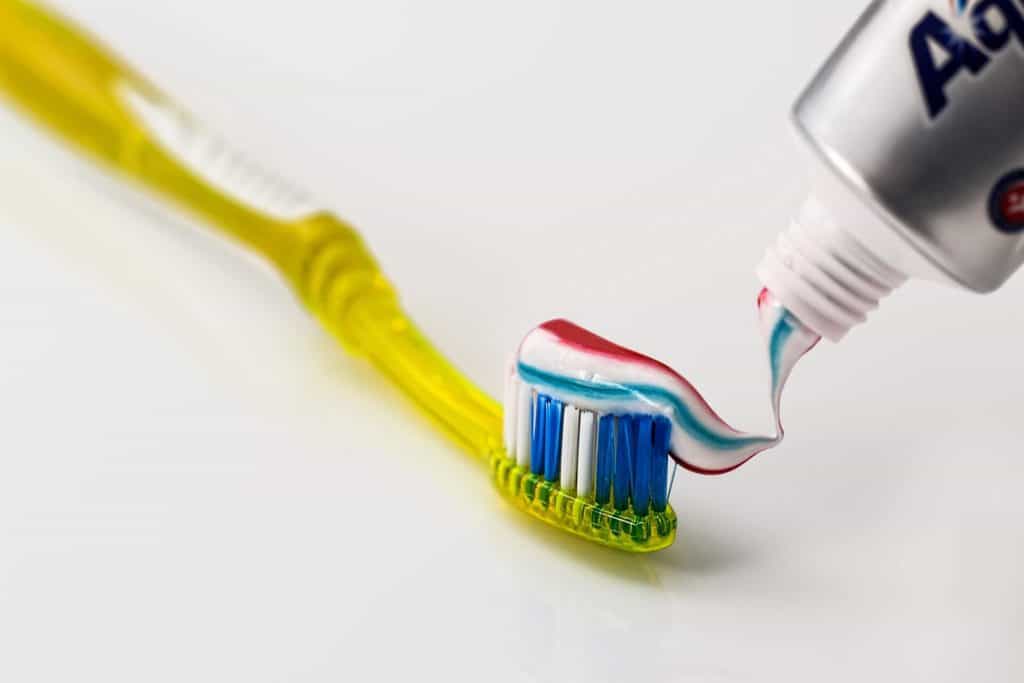 G6pd and menthol don't pair well together. This means staying away from most toothpastes and mouthwashes. Luckily there are many great alternatives for teeth care and your dentist can refer some good menthol free products.
Packaged meat
Canned fish
Margarine
Packaged salad dressings
Hot dogs
Dried potatoes and potato chips
Low fat cheese
Sausage and other processed meats
Sweet & sour sauce
Worcestershire sauce
Ascorbic acid
Packaged Gluten Free Foods
Tonic water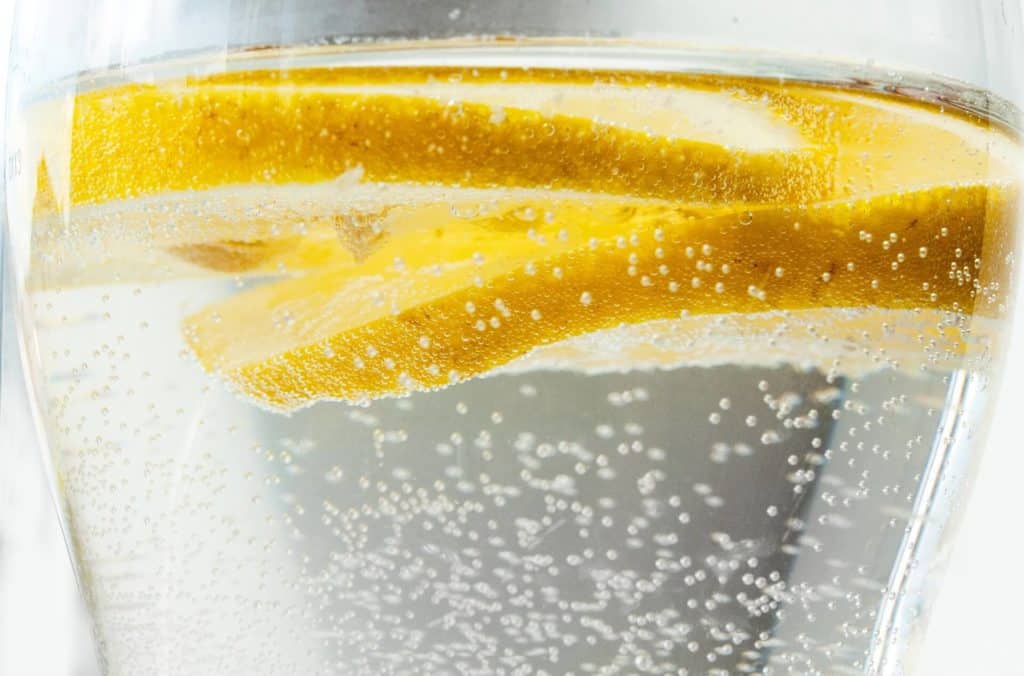 Bitter melon
Simple carbohydrates: corn syrup, white flour and refined sugar
Peanut containing foods
Vitamin K:Vitamin K3 may be tied with hemolytic anemia.
Artificial Blue Coloring: Blue food colorings like Toluidine Blue are dangerous for those with g6pd. All artificial dyes could be g6pd deficiency triggers.
Chinese Herbs:
Certain Chinese herbs like Rhizoma coptidis, Flos Ionicerae and Calculus Boris have been known to cause hemolytic responses in people with g6pdd. For more on Chinese herbs to avoid for g6pd deficiency, go here to see all the avoid herbs list Chinese Herbs to Avoid.
---
Conclusion: G6PD Deficiency Foods To Avoid
G6pd deficiency foods to avoid are just one category out of multiple that must be learned if you or someone in your family has the g6pd deficiency inheritance. It's easy to work around any potential triggers if everyone in the household becomes knowledgeable about it.
The key to staying symptom free and not letting g6pd deficiency negatively affect you is to avoid triggers.
Exposing red blood cells to triggers leads to hemolytic anemia.
G6PD deficiency is a lifelong condition that can be very successfully managed forever. 700,000,000 have g6pd deficiency. It's easily manageable if you know all the trigger dangers.
As well as foods to avoid, there are many medications and household common chemicals that need to be avoided, like mothballs (naphthalene), hair dyes, henna tattoos, menthol containing cleaners, rubs and also pesticides.
If there's a G6PD Deficiency diet, it may be a diet rich in antioxidants and healthy fats.
Simple carbohydrates are g6pd deficiency foods to avoid in themselves, so a more paleo style of eating or Mediterranean with the healthy oils and fats, minus the wines, could be good. Step one is learning all the G6pd deficiency foods to avoid. Next it seems like a good idea to learn about any successful G6PD Deficiency diets or ways of eating that have a good track record of keeping complications away.
---
Thanks for visiting our g6pd deficiency foods to avoid list blog post.
If you have any questions, comments, corrections or suggestions, please let us know!
UP NEXT: An article here on the site about the Carnivore Diet Plan, and its potential in helping with autoimmune conditions.