This Organifi green juice review was created because it's one of my favorite superfood green powders.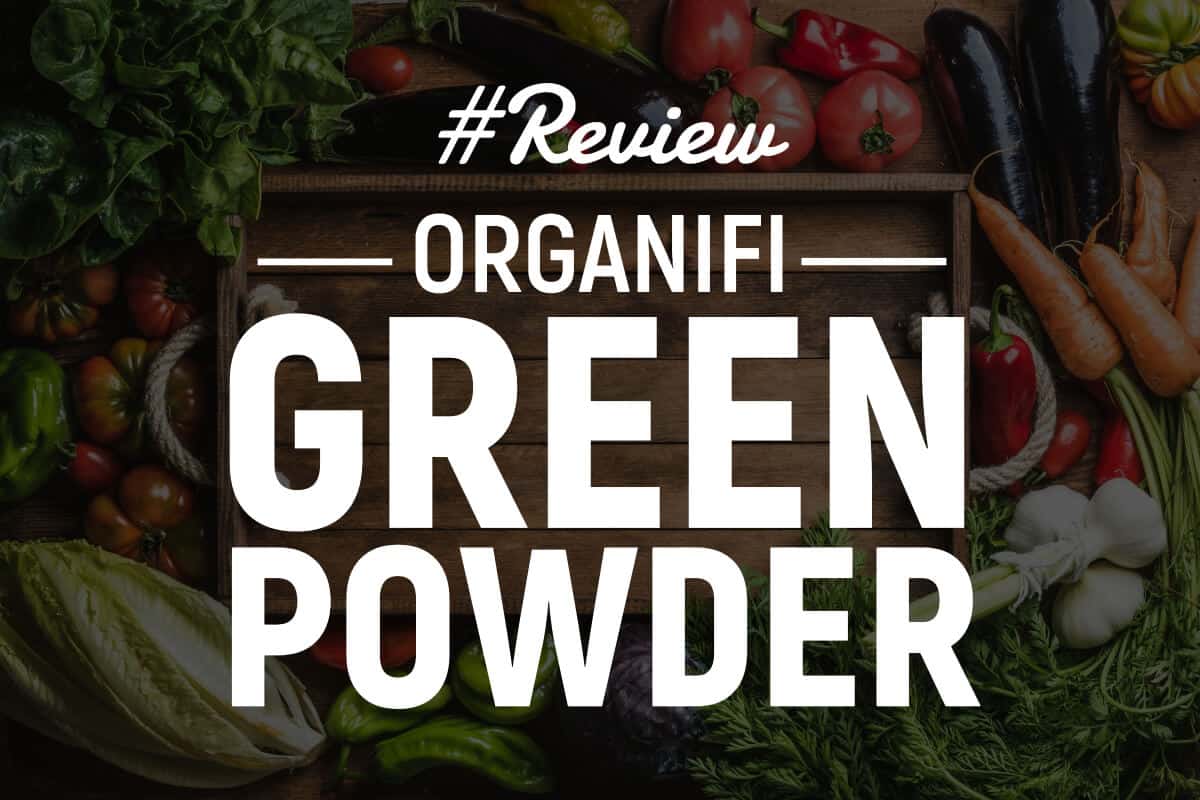 Outside of exercise, solid nutrition and sunshine, I feel best when I consume any form of greens every day. Health green smoothies have the fiber, but whether you're making a smoothie or just need a quick on the go way to get your day's vitamins, Organifi does the job. Below I share the top 3 features of Organifi. They are the reason why so many people are a fan of this green superfood powder.
---
Organifi Green Juice Review
If there is ONE constant I have in life…
It's my morning green juice powder drinks.
If you're a creature of habit, then this is one of the healthier ones you can introduce in your life.. morning green drinks. You can add a scoop of Organifi in your green smoothies to ensure your body gets sufficient micronutrients that day. Or you can mix it with water if you need some quick sufficient nutrients on the go.
Since I live in the land of coconuts, I like to chop open a coconut and mix Oragnifi green powder with that. This is very good, especially when the coconut is cold.
Organifi green juice powder does the job.
It blends great with water, with coconut water and with your usual green smoothie.
Your body absorbs nutrients best first thing in the morning
I listen to some health podcasts. The Cabral Concept with Dr. Stephen Cabral is a good one. He's a functional medicine practitioner. In one of his episodes (forget which one), he explained how it's good to take certain nutrients first thing in the morning. You have just woken up, you're in a fasted state, and whatever you put in your body at this time is getting first dibs on the day.
Multivitamins, b vitamins, and micronutrients from superfood products like Organifi's green juice powder are something you want to get in first thing in the morning, in order to absorb the most of what they offer. It is a good way to set you off right both in your mind and in your body.
---
3 Organifi Features That Make It Great
Here are my 3 favorite Organifi features and benefits, starting with the almighty moringa plant.
1. It Has Moringa
Moringa is one of my favorite superfood plants. And a superfood it is. One of my first Instagram photos barely has any likes, but I added a bunch of reasons why I love moringa so much in its content. I will just share that image here and you can see by reading it, some of the great stuff moringa provides.
@nutritionadventures:

Moringas been used for at least 4,000 years medicinally and for food. Ayurveda medicine associates it as a cure or preventative for around 300 diseases????. Here's some health benefits I got from the almighty Mercola's article on Moringa benefits: – Moringa leaves are loaded with vitamins, minerals, essential amino acids, antioxidants, and more. – Moringa has anti-diabetic, anti-inflammatory, cholesterol-lowering, and cardioprotective properties – Moringa seeds even work better for water purification than many of the conventional synthetic materials in use today – One hundred grams of dry moringa leaf contains: – 9 times the protein of yogurt – 10 times the vitamin A of carrots – 15 times the potassium of bananas – 17 times the calcium of milk – 12 times the vitamin C of oranges – 25 times the iron of spinach And the health benefits don't stop at its vitamins, minerals and essential amino acids. Here's more from the Mercola article: – Moringa leaves are rich in antioxidants, including vitamin C, beta-carotene, quercetin, and chlorogenic acid. The latter, chlorogenic acid,The leaves of the Moringa oleifera tree have been reported to demonstrate antioxidant activity due to its high amount of polyphenols. – Lowers blood sugar levels: Moringa appears to have anti-diabetic effects, likely due to beneficial plant compounds contained in the leaves, including isothiocyanates. – Reduces inflammation: The isothiocyanates, flavonoids, and phenolic acids in moringa leaves, pods, and seeds also have anti-inflammatory properties. – Maintains healthy cholesterol levels: Moringa oleifera is used in Thai traditional medicine as cardiotonic. Recent studies demonstrated its hypocholesterolemic effect. – Protects Against Arsenic Toxicity (whenever I write toxicity it reminds me of System of a Down): The leaves and seeds of moringa may protect against some of the effects of arsenic toxicity, which is especially important in light of news that common staple foods, such as rice, may be contaminated. Contamination of ground water by arsenic has also become a cause of global public health concern – Purifies Water ?…..

I got cut off – let me continue: – Purifies Water ?: From a digestive standpoint, moringa is high in fiber that "works like a mop in your intestines… to clean up any of that extra grunge left over from a greasy diet." Also noteworthy are its isothiocyanates, which have anti-bacterial properties that may help to rid your body of H. pylori, a bacteria implicated in gastritis, ulcers, and gastric cancer. Moringa seeds have even been found to work better for water purification than many of the conventional synthetic materials in use today.

And that my friends is why I am growing moringa. I like to eat leaves fresh every few days I put them in a salad or a smoothie – or another way to use them is to wash them, dehydrate them (I lay them out on a basic bamboo sheet with holes – no need to have a fancy dehydrator), and then you can blend them and have moringa powder ??.
.
.
.
#moringa
Moringa powder by itself is also easy to find. It's a perfect powder to add to your morning green smoothies if you make those.
---
2. It Has Ashwagandha
Ashwagandha is my other go-to because it's one of the best adaptogenic herbs. What that means is it lessens your stress, no matter where it's originating from. Physical pain, depression, mental stress, on the job stress, driving stress, any type of stress you may have, ashwagandha usually has a way to get in there and make that stressor a bit more conquerable.
I usually get the Himalayan brand one. Organifi is the only green powder I've seen that has it inside. This to me is what gives it its uniqueness. Not only does it give you that earthy flavor you seek in a nutrient dense green powder drink, but it has an ingredient such as ashwagandha.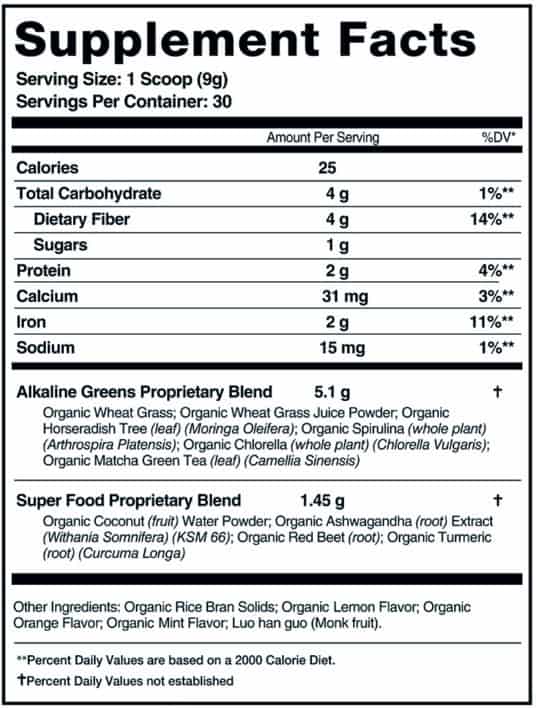 One serving, or one scoop, gives you 9 grams of the Organifi powder. It has 30 servings per container, so it's a month's worth. Share with a friend, or take an extra scoop here and there plus a few days off, and this timeframe is about right. It's really a wonderful way to get these unique ingredients like Ashwagandha, moringa, and even turmeric in every day.
---
3. It is Nutrient Dense
When getting ready for the day ahead, supplying your body with nutrients it wants and needs is a great way to tackle anything you face that day. I try to do this either from food, supplements, or a green superfood powder.
Here's a video from Organifi founder, Drew Canole, explaining more about the nutrients Organifi provides.
A video from Organifi's founder:
Along with being nutrient dense, I need my green powders to taste good and blend well. Organifi gets a strong seal of approval on both these factors.
And it's a strong reason for any Organifi green juice reviews out there. For me? I love it. You can sense its nutrient denseness when you taste it. It's not a watered down, tasteless green powder drink. It's hearty, yet it blends very well with water (& coconut water:)) and is easy to drink.
---
Organifi Has Really Good Ingredients (& trustworthy quality)
If I could go on about how good Organifi green juice powder is, I would touch expand on its other ingredients and its nutrient density. These are what make it something you always want to have stocked in your refrigerator or food pantry. Here's a quick list.
Mint and turmeric are great additions that I have not seen in other green drinks. It's one of the best greens powder bottles you can buy for a reason:
Beets: They say to drink this stuff before exercise or certain activities to increase blood flow and improve performance… nature truly does provide.
Chlorella: You might not know this about chlorella, but this green algae is actually full of healthy polyunsaturated fats AND it has protein. I always thought of it as a little detoxifier, but it's actually quite nutrient packed.
Mint (another one of my very favorite ingredients): great for digestion.
Matcha Green Tea: Great for many reasons, ranging from appetite suppression to stress reduction and increased energy.
Spirulina: One of the few supplements I take A LOT. I don't have to think of it as much when it's already inside my superfood green juice powder.
Turmeric: One of the handful of supplements I take on a daily basis for its antioxidants and anti-inflammatory effects.
Lemon: If you're on a keto diet, it's a good idea to make sure your pH balance is good and that you alkalize your body with things like greens and lemon.
Wheatgrass: I used to take wheatgrass shots before I started superfood green juice powders like Organifi.
Coconut water: The mother of all waters. I love coconut water and will drink coco water powder in my coconut water when I do my morning Organifi drinks any day.
---
Conclusion: The Final Verdict
In my opinion, all high-quality green juice powders are great. As long as they're full of organic ingredients and are coming from certified facilities. After quality, the difference maker is the taste. Organifi is right up there with the very best of them.
Not all green juice powders have that earthy taste I must have from my green powders. I want to taste the magnesium from the plants. This tells me it's a good powder. Both Organifi and Amazing Grass green superfood do that for me.
Organifi and Amazing Grass are two of the best green powders for their clean ingredients. It's my green juice powder power combo. I alternate these two throughout the year to not let my body get used to the same thing. So whatever my morning's include, my morning green powder drinks come first.
How To Order
Thanks a lot for reading my Organifi green juice review. I really believe it is one of the best superfood powders out there.
Organifi Green Juice Review
Taste

Price

Ingredients

Nutritional Value
Summary
Organifi green juice is one of the very best. It's a wonderful value for what you pay, but I gave Price a 4 because of the fact that you are placed on a subscription when you buy. You have plenty of time, however, to decide whether you'll want a second bottle or not… I think you will.
---
Thanks again for reading my Organifi green juice review. If you have any questions about anything, just send me a message or leave me a comment below. 
UP NEXT: 6 Of The Best Exogenous Ketones
Be sure to follow us on Twitter so you can be the first to know about our latest articles, reviews and original recipes!
Related Reads: