Collagen supplements provide you this vital protein at a time when your natural production is down. Collagen is responsible for many biological processes in our bodies and as you'll see in this article, collagen supplements are important for many reasons.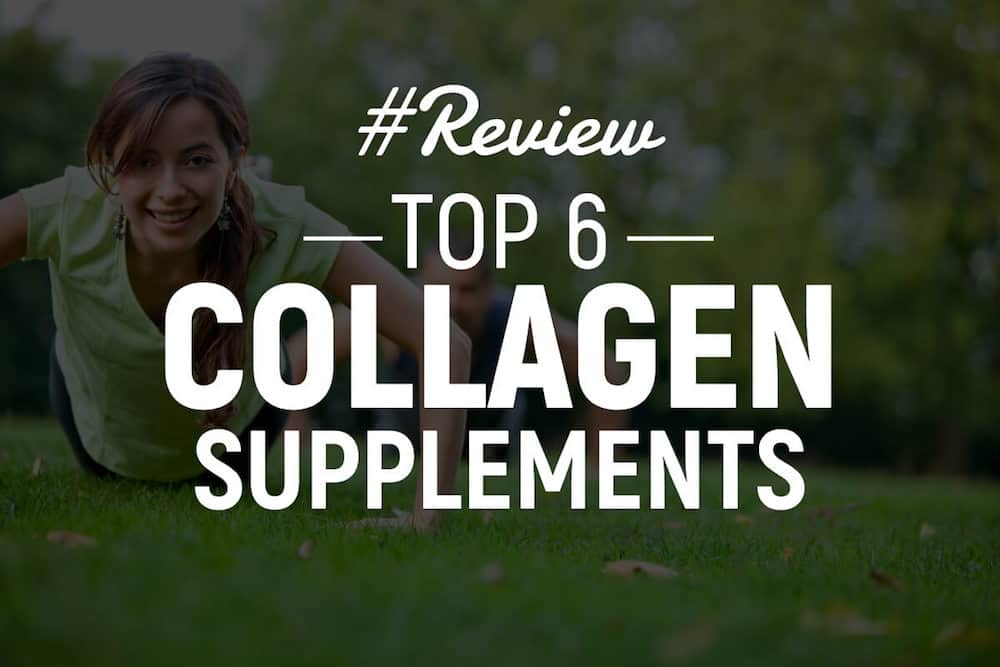 There are different types of collagen; type 1, 2 & 3 (the main ones), sold in many different forms: protein powders, liquids, capsules, tablets, drinks.
This post will share the 6 best collagen supplements for each of the types of collagen available.
So, for example, the best pure collagen powder, followed by the best marine collagen supplement, then the best liquid collagen, etc. All the collagen supplements on this "6 Best" list have a clean, natural source, and certifications or third party testing in place to ensure they truly are as pure as they say.
You can buy premium collagen without the premium price, but one thing you never want to do when it comes to animal or fish collagen supplements is skimp on the quality of the final product you receive and consume. You should always choose quality with collagen, even if it means paying a little bit more. Luckily there are several quality collagens at a great value available.
Product
Details
Rating
Great Lakes Collagen
Verified Quality: Heavy Metal Testing & Bacteria Testing
Source: Grass-Fed Collagen
Label: All testing results + amino acid profile


Best BOVINE Collagen

Sports Research
Grass Fed Collagen
Value: Best value great quality collagen on the market
Source: Grass-Fed Collagen (Bovine)


#2 BOVINE Collagen

Amandean ​Marine
Collagen
Reviews: Hundreds Of Great Customer Feedbacks
Source: Wild-Caught Fish Collagen
2 Options: Collagen Capsules & Collagen Protein Powder


#1 MARINE Collagen

Bulletproof Bars
Mint Chocolate
Quality: For a collagen protein bar, Bulletproof bars surpass all with its natural ingredients.
Taste: A perfect hunger stopper! The mint chocolate collagen bars taste great.


Best Collagen Protein Bar

AminoSculpt
Liquid Collagen Peptides
Reviews: This liquid collagen is a proven product with mostly great reviews
Ingredients: It's hard to get a 100% natural liquid collagen. AminoSculpt comes close (some added ingredients bring it down to 4 stars)


Best LIQUID Collagen

Ancient Nutrition
MultiCollagen Protein
Multi Collagen Source: 5 types of collagen
Quality: High quality collagen sources for all 5 types (more on these below)
2 Options: Purchase Collagen Capsules or Collagen Powder


Best Collagen
Capsules

Why Collagen Supplements?
For the health benefits. Collagen provides integral building blocks for our bodies.
Collagen is made from a long-chain of amino acids. These long chain amino acids are said to be the glue of our bodies (its Greek name origin comes from the word glue). Collagen provides the scaffolding to our bodies. It's responsible for our structure and our innate ability to hold ourselves together. Each different collagen type ends up connected throughout our entire body in one way or another.
For example, cartilage is comprised of a large percentage of type II collagen. This is where it's helpful for joint inflammation or autoimmune conditions like arthritis. Because collagen is made up of amino acids which are the building blocks of protein, taking collagen supplements provides your body the amino acids needed to rebuild cartilage and protect it, among other things.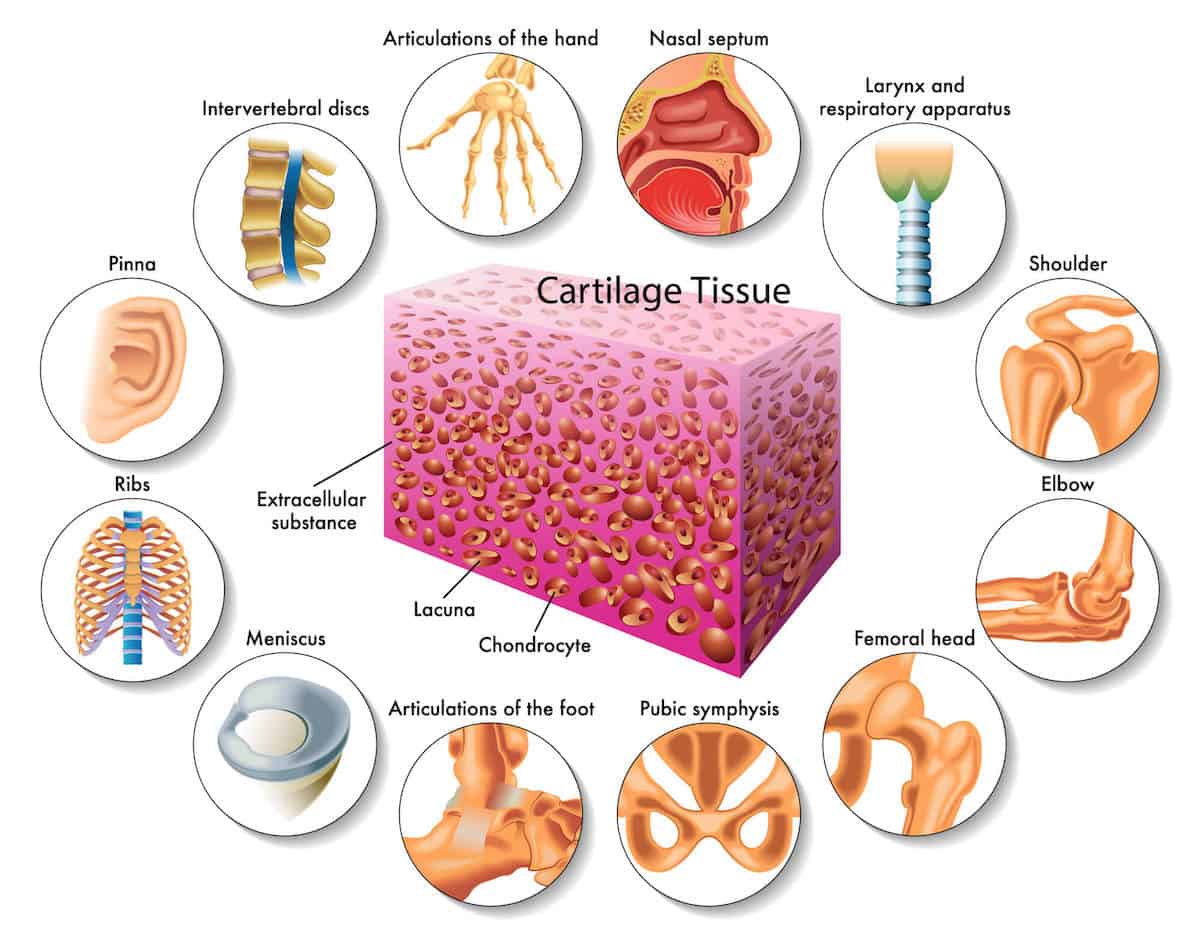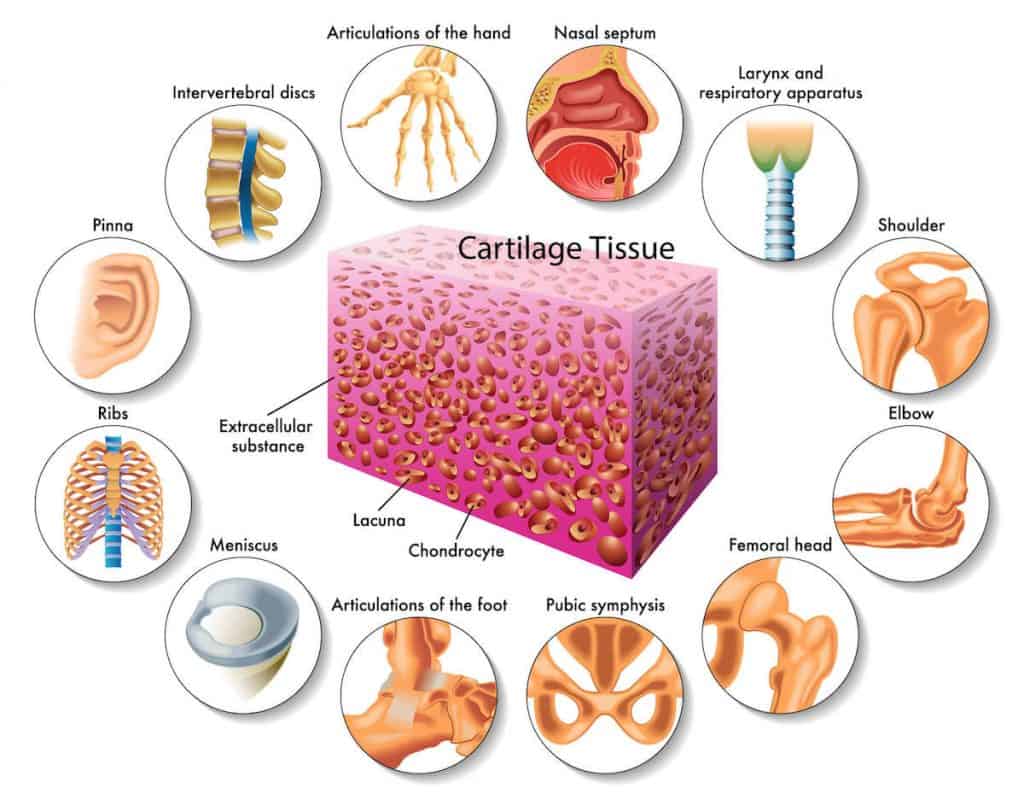 According to a PubMed paper on collagen of articular cartilage (source),
The extracellular framework and two-thirds of the dry mass of adult articular cartilage are polymeric collagen. Type II collagen is the principal molecular component in mammals, but collagens III, VI, IX, X, XI, XII and XIV all contribute to the mature matrix
By maintaining healthy collagen levels, you can stave off cartilage/joint issues, help repair your tissues, muscles and also maintain healthy skin, hair and nails. After learning what collagen is, and then learning of the positive health benefits it provides, and then finding out how safe it is to take as a health supplement, you quickly see why millions of people currently consume collagen supplements.
It's right after this digestion happens, the instantly bioavailable broken down collagen amino acids go to work repairing you where you need it most. From tissue repair, skin and joint health, and even improved energy levels, collagen peptides find their way through your bloodstream to places where your body needs it. Once at their destination, our cells turn these peptides into full-length collagen helices that then do the repairing. Our cells can use amino acids from the collagen peptides for energy too.
These digestible collagen peptides come in various forms:
Pure collagen powder (any type)
Collagen powder with mixed different types of collagen (ie Type1, 2 & 3).
Collagen powder multi-nutrient combinations.
Marine collagen (fish collagen)
Bone broth collagen capsules
Super Collagen C
Collagen hyaluronic acid (for skin)
Collagen Coffee
Collagen vitamins
Collagen pills, capsules, tablets
Liquid collagen
Collagen Supplement Benefits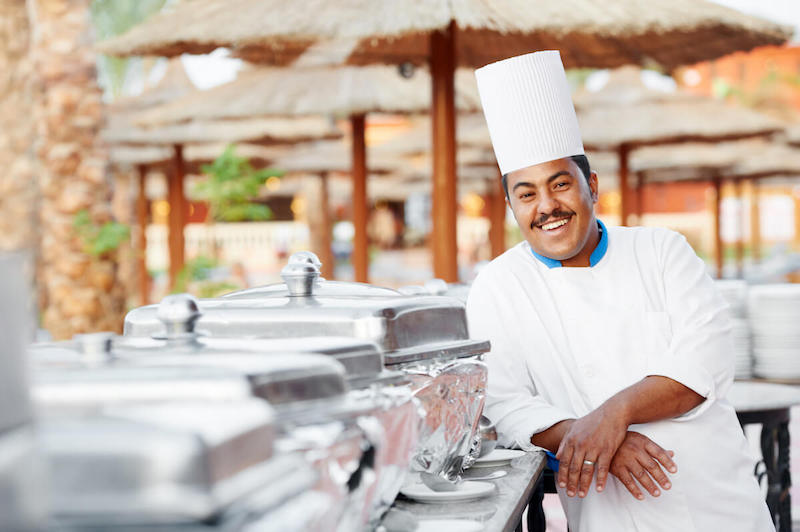 As we age, our collagen production lessens. Collagen supplements come in to help at this time.
Depending on lifestyle factors like your diet, age and work, hobbies, you may be under-producing collagen for your age, or perhaps natural aging has you at a state of lessened collagen production. This can hinder you physically and/or increase the rate of skin aging. In many ways, collagen supplements serve as anti aging supplements.
What collagen supplements can help with:
Tissue repair
Blood sugar & Diabetes
Arthritis: Osteoporosis & Rheumatoid
Joint health
Hair & Skin health
Detoxification
Digestive, Gut health
Outside of gelatin, the only way to directly consume collagen is with collagen supplements. You need a quality hydrolyzed collagen peptide from a clean, natural source. Third-party testing the collagen powder is absolutely necessary for collagen supplements in my opinion. If a company has not done this, be weary on the product.
Main Collagen

Types
At the end of the day, your body will use whatever collagen you ingest in the best way possible for it. All collagen supplement types are good for all things. The same collagen that is marketed for hair health will help your tissues and joints and vice versa. But if you prefer to focus down on types, collagens 1, 2 and 3 are the most often marketed.
This youtube video does a great job breaking down the different types of collagen:
To consume collagen for its health benefits, you need gelatin or peptides. It can't be in its long chain amino acid form. Normally we produce collagen endogenously, so to receive its health benefits in supplement form, it must come from a broken down form of collagen called collagen peptides (also called hydrolyzed collagen) or through consuming quality gelatin.
Collagen Type 1 is the main collagen source that the body uses. Collagen 1 makes up for over 90% of the collagen we use. And something around 80% of our skin's "dermis" layer. Collagen supplements feature type 1 primarily, as it's the most important in our adult human bodies, both internally and externally.
Collagen Type 2 comprises up to 50% of our cartilage protein.This production drops with age, or lifelong athletes can deal with related issues faster than others too. It can be something autoimmune related or something that comes natural with age. Those with joint related collagen issues (even arthritis related) often look for collagen 2.
Collagen Type 3. Marine collagen supplements naturally have type 1 and type 3 in them. Collagen 3 is said to be great for hair, skin and nails. Think of a newborn baby. They are have a lot of collagen type 3 with their baby bodies and skin. Overtime this type 3 dominance becomes type 1 collagen.
Wild Caught Fish

Or

Grass-Fed Bovine

Collagen Powder?
These are the only two suitable options for quality collagen supplements. Many are happy with farm raised fish collagen pills or powder, but I stick to well-vetted wild caught fish collagen or trustworthy grass-fed.
Pasture-raised, grass-fed, hormone-free collagen comes from bovine (cow, usually beef hide), but can come from chicken as well. This type of collagen is type 1 collagen (our main source as adults).
Wild Caught marine collagen comes from fish (skin and bones) and contains both collagen types 1 and 3. Fish collagen has a lower molecular weight and although they have similar amino acid profiles when compared side by side, fish collagen often has more of the glycine amino acid, giving it the edge when it comes to health benefits from collagen supplements. Fish or marine collagen may also take the edge with its higher bioavailability compared to pasture raised bovine collagen.
Both wild caught fish and pasture raised cows help produce quality collagen supplements. The question comes down to, does the company test their batches for heavy metals and for overall purity? Are they adding in ingredients you'll find in lesser quality collagen supplements? If the product is in a hydrolyzed collagen peptide state, it's already highly bioavailable, so when looking for the best collagen supplements out there, it comes down to purity, potency, and lastly, value.
Collagen Peptides Vs Hydrolyzed Collagen Vs Gelatin
Collagen peptides are the bioavailable form of collagen. It's used in most collagen supplements, most often as collagen powder. Collagen peptides are broken-down collagen. They are water soluble and absorbed quickly by the body, so they work good for collagen supplements whether powder, pills, tablets or liquids.
Hydrolyzed Collagen powder is the same thing as collagen peptides. The collagen is broken down through a hydrolization process called hydrolysis. That's where the name hydrolyzed collagen comes from. Collagen peptides from what I've learned are the same thing. I've seen them called hydrolyzed peptides or hydrolyzed collagen peptides; all the same thing.
Gelatin is also a broken down form of collagen that provides you the same benefits. It is not instantly bioavailable like the peptides, but when purchased as a collage supplement, or made as the byproduct of a slow cooked bone broth, you get a lot of collagen nutrition.
Further Food explains it better here:
To understand the difference between collagen versus collagen peptides, it is important to understand that collagen peptides and gelatin are made by breaking down the full-length collagen molecules. They are made of the same amino acids as collagen, but they have different properties. Collagen peptides are more bioavailable – they are better absorbed into the bloodstream because they are much shorter chains of amino acids than collagen and gelatin. Because they're shorter, collagen peptides are more readily broken down into a form that can enter the bloodstream upon digestion.
Food

Sources Of Collagen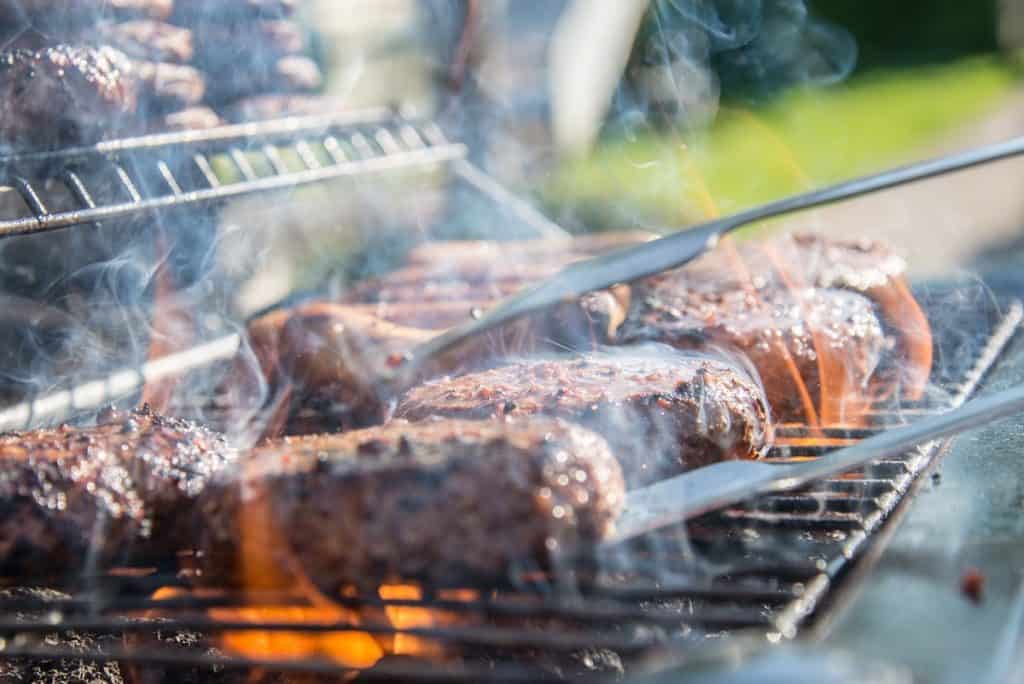 Collagen foods can either directly supply it (gelatin from bone broth), or provide the nutrients that help you produce more collagen naturally. Nutrients that help you produce more collagen naturally include vitamin A, vitamin C, and Vitamin B3.
Collagen Producing & Providing Foods:
#1 collagen food: Bone Broth
wild caught fish
grass fed gelatin
oysters (be careful of raw oyster if you have liver issues)
bitter vegetables
chlorella
dark green vegetables
leafy greens
carrots
sweet potatoes
white tea
tomatoes
pumpkin seeds
almonds
chia seeds (soak in water)
berries
kiwi
eggs
avocado
citrus fruits
garlic
If you're not looking to increase the nutrients that help your body endogenously create more collagen, then you will be looking for animal-based collagen that's made bioavailable (through hydrolysis). If you don't do beef, marine collagen or fish collagen supplements are wonderful options that may even be better than bovine.
Collagen Supplements: Watch Out For These..
Transparency, as well as certifications ensuring the collagen product received is truly heavy metal-free, mercury-free plus passes all the rest of the quality markers.
If you see a price that seems to good to be true, it may be. A great looking label should not be enough to convince it's a superior collagen supplement. A lesser collagen supplement is easily outed by first looking at its "other ingredients"
The best collagen supplements won't have some of the unnecessary added ingredients :
silicon dioxide
calcium carbonate
dicalcium phosphate
magnesium stearate (any source)
crystalline fructose
citric acid
glucose syrup
natural preservatives or colors
It's not that all of these ingredients are completely bad, but they are unnecessary on the side of the consumer.
This list does not include any products with plant cellulose capsules either. If you're taking capsules, you can't avoid either plant cellulose or bovine gelatin capsules.
Which is the best and which is the most effective?
It comes down to

quality

&

transparency

.
The best quality collagen supplements can come in any of these forms (tablets, pills, liquids, powders), as long as their source is clean and natural, and the final product is tested for heavy metals, pesticides, toxins and bacteria. The best collagen supplements are the most transparent.
This will be an animal based product. Hopefully from wild caught fish, free of toxins and contaminants, or from free-roaming, grass-fed cows not injected with hormones.
There are dangers in getting a bad collagen supplement. Once you start looking for collagen supplements, you see how many different types there are. To find a good quality supplement, you just have to make sure they've tested for no heavy metals and come from a good source.
6 Best Collagen Supplements
Below are the 6 best collagen supplements for each type of collagen product you can buy online or in stores (powder, liquid, fish, bovine, etc.).
The best collagen powder is from Great Lakes, but there are several others right up there in quality (Ancient Nutrition is one of the very best collagens). So let's now get into the reviews starting with my favorite, Great Lakes collagen powder…
The #1 best collagen supplement I have come across is from an American company based in Grayslake, Illinois named, Great Lakes. They focus on collagen, and collagen only.
All natural, and sourced from organic grass-fed free range cows, Great Lakes Collagen have their certifications in place and are known to be an honest company (hence why I dub them the #1 best collagen protein powder).
Great Lakes makes the best collagen supplements. They are number one on this list because they're the best quality and they prove it.
You will be happy with their powders and gelatin, along with the thousands of happy customers who have shared their pleasure and results after taking collagen from them. Their product comes in 2 main forms, a green can of collagen hydrolysate and a red can of unflavored gelatin from the same clean bovine source.
Why Great Lakes Makes The Best Collagen Supplements
Collagen Hydrolysate: Their label shows all the amino acids and how much of each is in each serving. It also lists the protein amount for each two tablespoon serving (if using the powder.. my personal favorite).
Non-GMO: In today's world, Non-GMO is still not completely unavoidable. It's great to know these guys' collagen supplements are organic and non-GMO.
Transparency: This is a focus all the way through the manufacturing process is what stands out the most from this company. Their labels include more than just the full amino acid profile in each serving. These two tests many companies don't run:
Heavy metals test
Bacteria test
The "General Analysis" on the label includes detailed information that most other collagen supplement companies also do not do. The General Analysis includes:
Protein Percentage
Bloom
Viscosity
pH
Moisture
Ash
Sodium
Carbohydrates
Fat
Calories Per Ounce
Molecular Weight
Great Lakes Collagen: 2 Variations
Red Can:

Unflavored Gelatin

. This allows for easy to make jello or other recipes with gelatin, a viable option to supplementing with collagen.
Green Can: Collagen Hydrolysate

protein powder

.
Their products are packaged up in a variety of "value packs" so you have the option to mix and match the gelatin with the powder and buy in larger "value packs" too (i.e. 2-pack with shaker, with measuring spoon). Here's two variations:
The General Analysis on the label: This shows you what ensures the product a quality collagen. Especially with marine collagen, you need to know what the heavy metals tested out to. These tests are necessary for bovine collagen as well, and Great Lakes always provides heavy metal test results plus more on their labels
Zero added ingredients
Purity of collagen
Sports Research Collagen surpasses some of the better known brands with its value. The product itself is 100% grass-fed, pasture raised pure collagen protein from cows, and the label lists each individual amino acid and it's amount per serving.
You get 41 servings from their 16oz container. At this same value, other brands cost more or you get less. Not only value, the product itself is superior as it comes from pasture-raised, hormone-free, grass-fed cows. They have third party inspection certifications to ensure this.
Keto & Paleo Diet Considerations: Like all other collagen supplements on this list (other than the collagen bars), Sports Research Collagen is keto diet friendly and Paleo approved. It's gluten-free, unflavored, and easy to mix in any drink how or cold, or just in water.
Value: Great product, great price
Source of collagen: Grass-fed cows
If I had to find a con with this product, it would have to be that their label doesn't match up to Great Lakes' with the "General Analysis" that provides heavy metal content and runs a bacteria test, plus more. This is an important step to take when you're in the realm of animal-based collagen supplements and products.
For marine collagen supplements, Amandean fish collagen is a quality choice. Deep sea cod fish are wild caught for this product's marine collagen ingredient. With the single serving sticks, you get 30 servings per container. Each serving has 11 grams of hydrolyzed fish collagen and its amino acid profile is listed on the label.
When opting for the 500 gram (1.1 lbs) powder jug instead of the packets, you get 50 servings per tub, and each serving has 10 grams of hydrolyzed fish collagen powder. With Amandean, you get a good quality product at a great value. There are no other added ingredients, just 100% wild caught deep sea cod marine collagen. They have great reviews and offer good customer support.
Highlight Feature: Convenient, single serve packets. It's a perfect on-the-go collagen supplement made from wild caught fish, verified via third party inspection.
Wild Caught Fish (deep sea cod) from the North Atlantic Ocean
No extra ingredients: 100% Pure Collagen
Easy to mix: comes in convenient single serve packets (great for on the go)
Non-GMO
They ensure that their marine collagen doesn't come from farm raised fish which creates the possibility of a product tainted with antibiotics or hormones.
Choose between collagen protein powder or single serving packets.
The only con is the lack of metal and pesticide testing that I can see. Great Lakes still holds the top spot for this reason.
Also, the on the go sticks have you pay a bit more for the convenience, and the powder's value is right up there with the quality.
Bulletproof also makes a great collagen powder, but for this 6 best collagen products list, I have to feature their mint chocolate collagen protein bars. Because they're great!
There couldn't be a better bar to grab for a snack or late night munchie than these Bulletproof Bars. I can't vouch for any of the other flavors, but the mint chocolate collagen bars are very satisfactory. They're easy on the teeth and they hit the spot. Hungry and tempted to run through a drive through? This is a much better choice to fill the gap until your next healthy meal. It's a protein bar that tastes great (unheard of) and uses all natural ingredients.
Collagen Protein Bar Ingredients:
Organic cashew butter
Grass-fed collagen protein
Inulin (chicory)
Bulletproof XCT® oil powder (caprylic and capric acid triglycerides from highly refined coconut and/or palm kernel oil, tapioca dextrin)
Organic unsweetened chocolate
Organic cashews
Bulletproof Brain Octane® oil (caprylic acid triglycerides from highly refined coconut oil)
Organic cacao nibs
Organic coconut oil
Non-GMO sunflower lecithin
Lab-tested vanilla beans
Sea salt
Organic stevia leaf extract.
Ingredients: Has natural "other ingredients"
Taste: The mint chocolate flavor!
Source: Clean collagen powder protein source
Value: You get more collagen bang for your buck when you purchase the powder or even the capsules.
Believe it or not, a collagen drink is one of the fastest ways to get collagen benefits. The thing is, liquid collagen almost always is loaded with unnatural "extras." HealthDirect AminoSculpt Liquid Collagen has the least amount of additional ingredients as compared to the other liquid collagen options available on the market. Most liquid collagens have way more. It's really hard to find a 100% natural liquid collagen, but this one comes close.
This liquid collagen uses a proprietary form of collagen, CollaPure™ which is said to consist of medical grade enzymatically hydrolyzed collagen peptides made from grass-fed bovine collagen.
It offers 60 servings per bottle if your usual serving size is 8 g (8,000 mg). If you prefer the larger 16,000 mg of collagen per serving, then there are 30 servings per bottle.
Other than this 16,000 mg (16g) of collagen peptides per 2 tablespoon serving, it's "other ingredients" include filtered water, glycerin, a natural mango flavor, malic acid, a chemical naturally found in fruits to give it the tartiness, phosphoric acid, stevia and the last ingredient on the list is polylysine, which looks to be a natural preservative.
Highlight Feature: It's certified kosher, gluten-free and instead of adding cane sugar or fructose to it, they instead use a stevia leaf extract.
The least amount of "other ingredients" compared to other liquid collagen supplements on the market.
Good value in what you get for the price per bottle.
Uses nothing artificial (flavors, colors, sweeteners)
It's pretty hard to be 100% natural as a liquid collagen that is palatable and marketable. Collagen is a great powder to add to any drink, hence why unflavored powder is the best choice. This bottle uses a "natural mango flavor" and includes a natural preservative as the final ingredient.
They're said to run all the tests, but Id like to see proof of independent third party testing when it comes to collagen, especially liquid collagen
I did see someone complain of mold. I am not sure if this came from a faulty seal, from the mishandling of the bottle after the purchase, or something that happened before. I'd imagine liquid collagen can be some tricky stuff to handle, but there is no excuse for mold. The person mentioned a faulty seal, and that future bottles didn't have this issue, but it's worth mentioning.
I originally had Perfect Keto's Hydrolyzed Collagen Pills pegged for the best collagen supplement in pill form… but no. I just can't get into plant cellulose for some reason, and was disappointed to see they use them. So instead I have here some collagen capsules that use actual bovine as capsules instead of plant cellulose manufactured with nanotech. So the best collagen supplement in pill form, in my personal opinion after looking at all of the ones available to us, are Ancient Nutrition's Multi Collagen Protein.
Sale
Ancient Nutrition Multi Collagen, 90 Capsules...
NEW LOOK, SAME GREAT PRODUCT: Dr. Axe Multi Collagen has changed to Ancient Nutrition Multi Collagen! During this transition you may receive a...
ALL-IN-ONE: Ancient Nutrition Multi Collagen is an all-in-one, premium collagen supplement with a potent, high-quality blend of Hydrolyzed...
TIGHTEN, TONE & REJUVENATE: Support Healthy Tendons, Ligaments and Muscles; Healthy Digestion and Healthy Glowing Skin with Collagen.
RESULTS YOU CAN TRUST: Enjoy these capsules on-the-go as part of a busy routine and rejuvenate your body in the process.
Our Ancient Nutrition Promise: Not satisfied? Let us know and we'll make it right for you!*
Other than their cool brand name, the product itself is something else. Here are the specs:
5 Types Of Collagen:

Collagen Type 1
Collagen Type 2
Collagen Type 3
Collagen Type 5
Collagen Type 10

4 Food Sources Of Collagen:

Grass-fed beef (hydrolyzed bovine)
Chicken bone broth collagen (love this one!)
Wild Fish (hydrolyzed pollock collagen)
Eggshell Membrane Collagen (another unique one)
As you can see, these really do have it all. You can purchase Ancient Nutrition Multi Collagen as a powder too. While Great lakes collagen powder is the best in my opinion, these guys are one of the companies right up there alongside them.
This product is sold in powder form, as capsules/pills, and has three flavors: unflavored, vanilla, and watermelon. The watermelon one is called "Beauty Within" and has slightly more collagen per serving.
Bonus: BioSil® Liquid Collagen

Producing

Supplement
BioSil – Advanced Collagen Generator: Beauty, Bones, Joints is not a collagen supplement, but it helps your body naturally produce collagen, so it ends up giving you the same health benefits.
BioSil uses a proprietary formula made from choline-stabilized orthosilicic acid (ch-OSA), and its ingredients include silicon, choline, glycerol and purified water. That's it. It's a very interesting product.
They're a Belgium based company and offer this unique product in 2 forms, liquid and capsules. The bottle contains 120 servings per container, and they have their lab tests, documentation and Non-GMO certifications through "isura."
Sale
BioSil by Natural Factors, Beauty, Bones,...
ADVANCED COLLAGEN GENERATOR: Beautify your hair, skin and nails and protect your healthy bones and joints with a natural collagen generator you...
VEGAN FRIENDLY: Formulated with a patented and vegan silicon and choline complex to help improve beauty protein levels without the use of beef,...
LIQUID DROPS: Take 6 drops once daily for bone benefits; Take 5 drops, twice daily in at least 1/4 cup of any liquid for skin, hair, nails, bones...
CLINICALLY PROVEN: Delivers ch-OSA at a potency shown to support your body's natural ability to regenerate collagen, keratin and elastin
FIGHT THE DECLINE: Brittle nails, fine lines, wrinkles and thinning hair are just a few signs that your body needs help producing the 3 beauty...
It has hundreds of great customer reviews. People have reported it's benefitted them with things like hair loss, skin firmness and elasticity, and regrowth of hair, among others in its many, many great reviews. Some claim that liquid collagen is the most bioavailable, but I have not confirmed that it's more bioavailable than hydrolyzed collagen peptides in powdered form.
Prefer Natural Collagen From Food?
Give our authentic Thai Bone Broth recipe a try!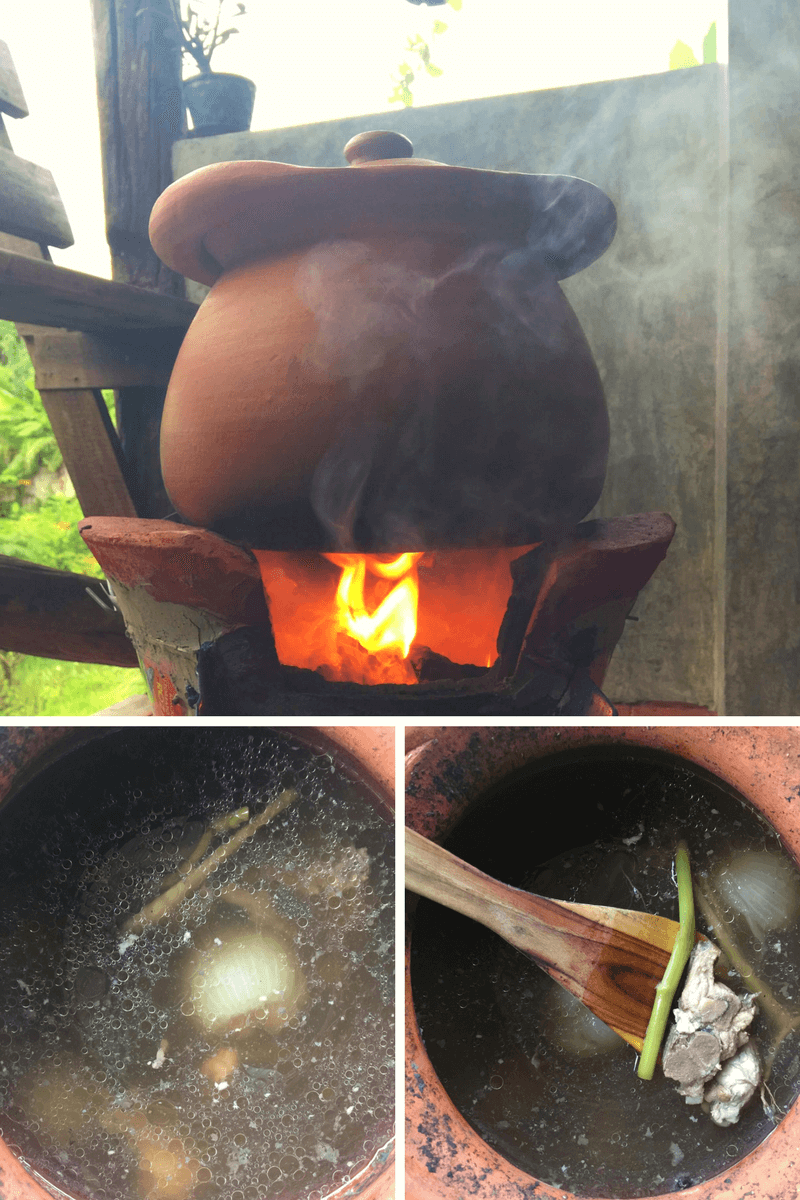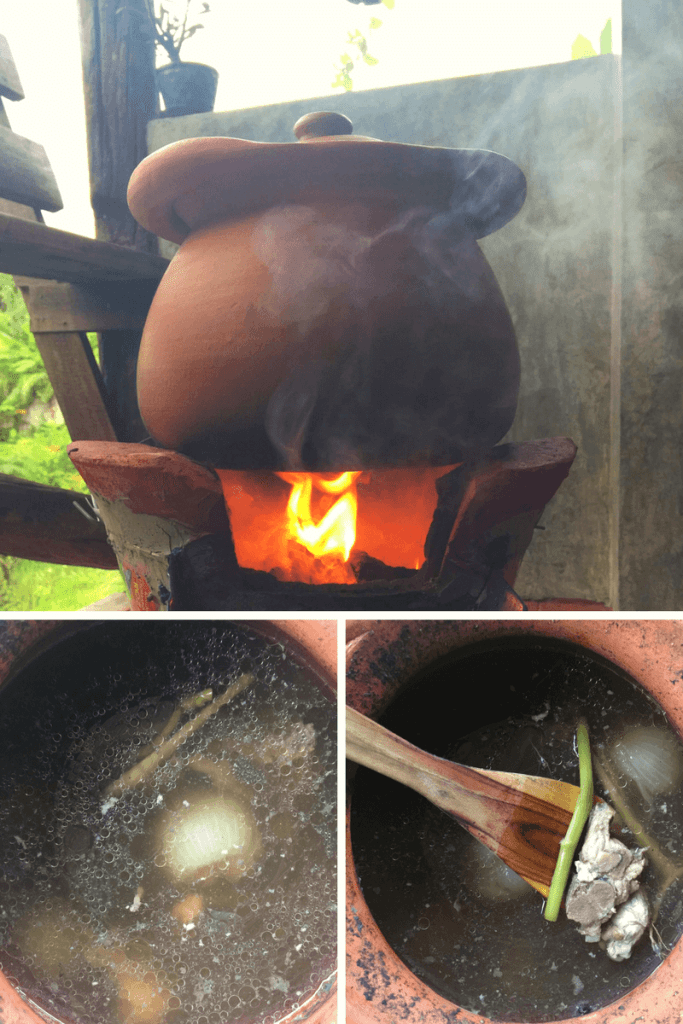 Slow cooking bones and cartilage forms gelatin that when consumed ends up giving you the same health benefits as collagen peptides. Gelatin forms when you make broth. It's not as bioavailable as collagen peptides, but like with most things, sometimes getting from food and endogenously producing by eating the right nutrients is best compared to supplements, when possible.
Thanks for stopping by the blog and reading about the 6 best collagen supplements for 2019.
Up Next: 6 Best Exogenous Ketones of 2019
Be sure to like us on Facebook and follow us on Twitter so you can be the first to know about the latest recipes and blog posts!
Related Reads: