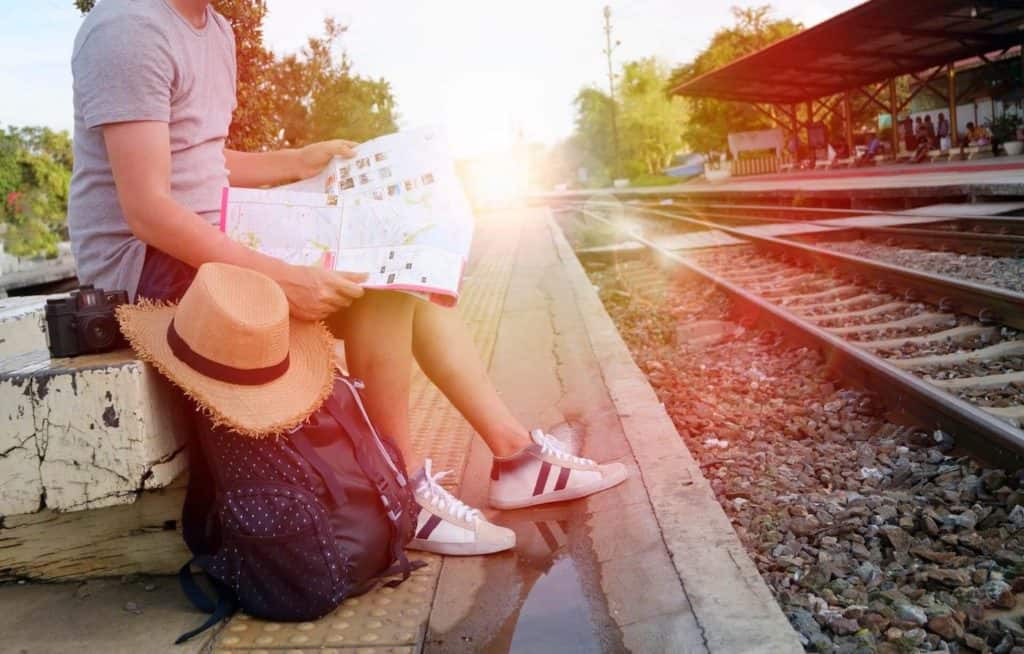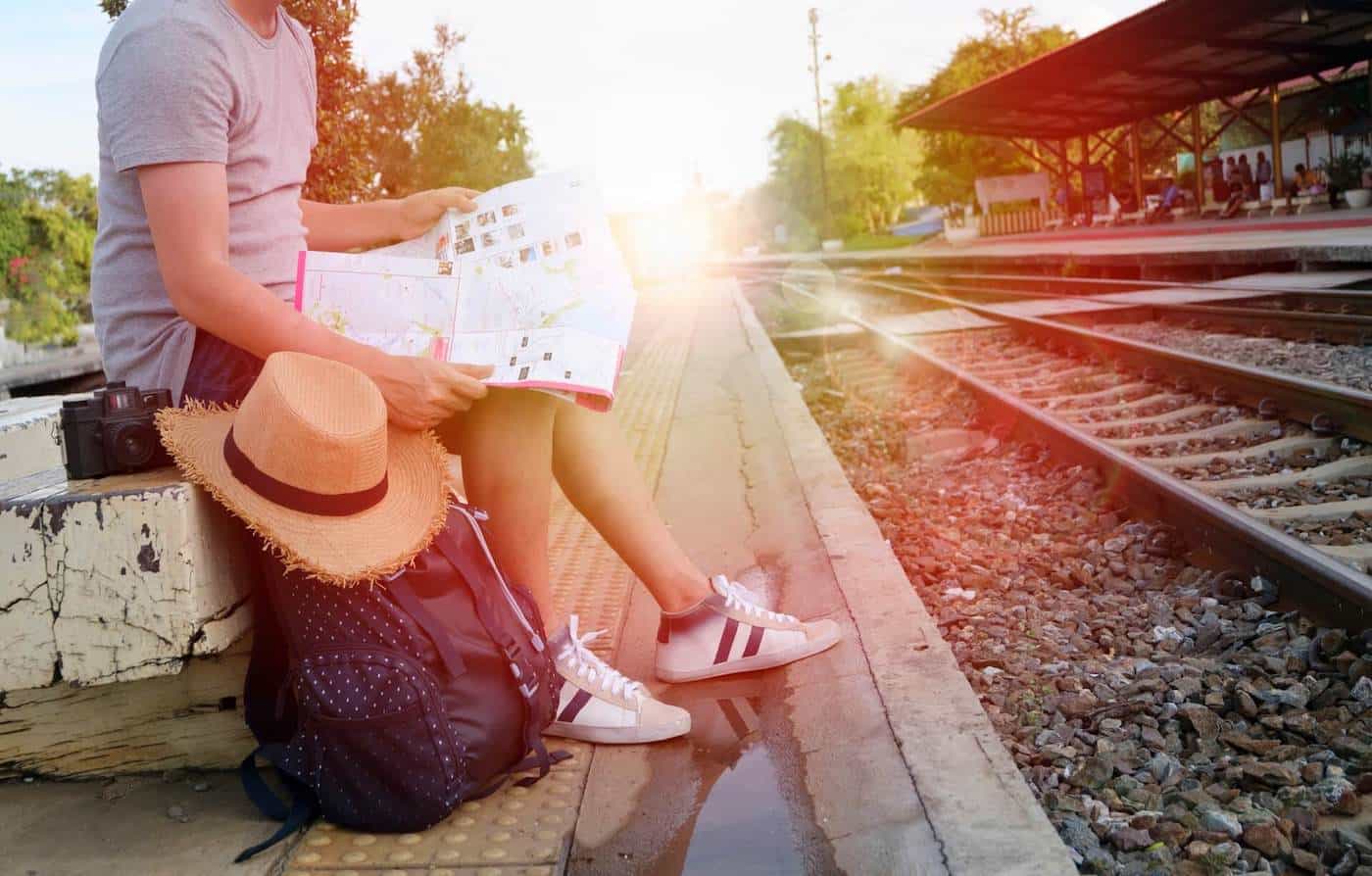 Keto on the go snacks are essential for times of need. Whether you need a keto snack for a long layover during travel, or something low carb and high fat for commuting to and from work, everyone on the ketogenic diet has sought after a solution to this more than once. Especially considering most food stops in the western world consist of high carb snacks and meals.
That's when these keto on the go hunger stoppers come in to save the day.
At a time when there is nothing but 711 food or pizza and other wheat-laden foods around, what are you to do? You need keto snacks to buy that are both low carb and high fat. And if all else fails, sometimes we're best off just eating nothing. That's the beauty of being fat adapted. You can tap into your fat stores and just burn your stored energy instead of getting all shaky and weak from not eating.
---
Keto On The Go! 10 Perfect Keto Snacks To Buy For Traveling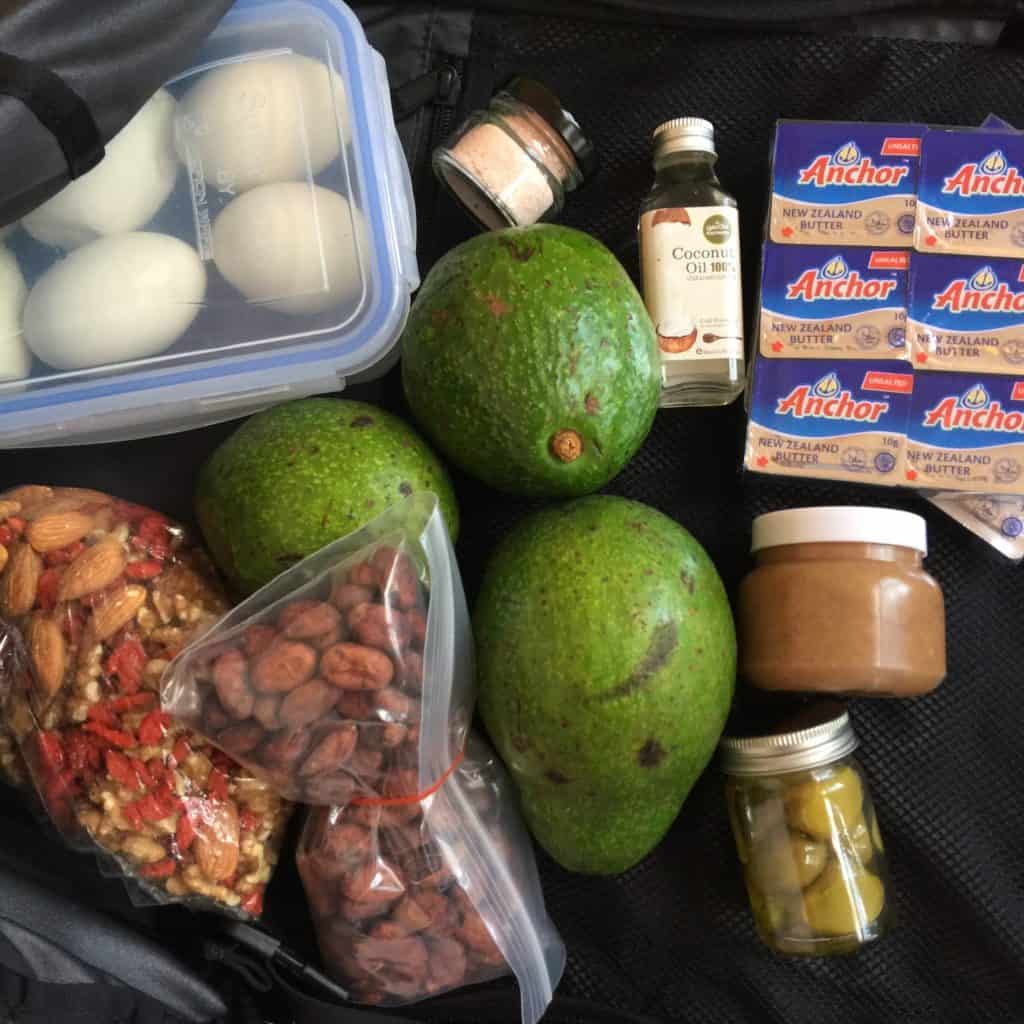 I wanted to share the latest keto snacks I put together for a trip I took to the country of Laos. By the time I had landed, there was plenty of Paleo and Keto worthy foods around, but there was a period of about 12 hours where I had either airplane food or nothing.
The best way to handle a short time period like that is to simply not eat. I intermittent fast anyways, but when the 12 hours are following a 12 hour period of fasting as it is, keto snacks to buy come in major handy.
1. Keto Protein Bars:
They have a crazy good deal right now where if you purchase $97 worth of product, you get a free box of these keto bars. If you're already looking to purchase MCT oil, exogenous ketones, nut butter, micro greens or something else, then this is a special deal to get free keto protein bars just for simply buying keto snacks or products you're already going to buy.
This deal is active as I write this blog post, but it won't be valid forever, so I'll have to come back here and take this down in the future. Nonetheless, check it out. The deal might still be up or it might be back.
---
2. Nut Butters
This nut butter I had for the recent travel was almond butter. I bought it at a local market. Almond nut butter is my absolute favorite for the taste. It's high in protein and has enough fat to hold you over. Another great choice of nuts for nut butter are walnuts.
As far as nuts go, Perfect Keto Nut Butter contains raw macadamia nuts, raw cashews, and raw coconut butter.
The reason this is the best nut butter you can find other than making it yourself is the fact that it has ZERO harmful ingredients such as rapeseed oil or hydrogenated oils most commercial peanut butters contain.
The only other ingredients besides those nuts just listed out are Vanilla Bean Powder and Sea Salt. Simply amazing nut butter this stuff is…
---
3. Olives
I prefer getting green olives with seeds, but all olives are worthy to bring with you for travel. As long as you keep them in a sealed container, they travel well.
What I do and did here in the picture is I placed just enough to hold me over when in a tight spot and needing a little bit of healthy fat within extra virgin olive oil. So I have green olives inside of olive oil. If you're in extreme heat, you may want to skip the oil, but I found this little combo to be epic. It became a better keto on the go hunger stopper with the oil added.
4. Organic eggs
This is the best keto on the go travel food for us low carb heads. Simply boiling eggs and putting them in an airtight container is perfect.
You MUST put them in an airtight container. Otherwise, you'll be wearing some stinky clothing when you unpack at your hotel.
When it comes to eggs, the yolk is what contains the magic. The white has protein, but the yolk has the vitamins and for every 100 grams of yolk you get 27 grams of fat. 1 egg alone should provide around 5 grams of fat.
---
5. Hard Avocado:
Depending on how long you are traveling, you may want to pack a slightly harder avocado than normal.
Then you can place the hard avocado in a brown paper bag, and travel like that with them. This will help them ripen while you're traveling and they won't spoil.
---
6. Small Grass Fed Butter Packets
My favorite grass fed butter is this Anchor butter from New Zealand. The best part is that they sell them in these little keto on the go packets.
---
7. Dried berries
Dried or fresh berries provide a perfect contrast to the rest of the keto on the go travel foods.
They're sweet, low on the glycemic index, and pair perfectly with the nut butter. They help alkaline your body and are nice to eat before and after a coffee.
---
8. Coconut oil
Coconut oil has 99 grams of fat (82 are saturated) per 100 grams of oil. You can bring along little squirt bottles or little travel bottles with a safe cap that stays closed and you'll have a perfect addition to your keto on the go foods.
A swig from the bottle or adding it to your coffee is the way to go with coconut oil.
---
9. Macadamia nuts
1 cup of macadamia nuts weights around 134 grams and has 102 grams of fat, 16 coming from saturated fat. Macadamia nuts have a lot of minerals and vitamins. You can see their full nutritional profile here on the Nutrition Data Self website.
---
10. Pork rinds
In Mexico they're called Chicharones. In Thailand they're called Kep Moo. I'm not sure what they're called in other countries besides these, but now you know what they're named in Spanish or Thai so if you travel to those 2 countries you know what to ask for!
---
2 Bonus Keto Travel Essentials
11. Himalayan Sea Salt
Sea salt is not really a snack, but when you have no food and just water, it could help to add a bit to your water. It's also perfect for adding to an avocado or your hardboiled organic eggs, for the taste.
---
This instant keto coffee has MCT oil in it. These Perfect Keto instant coffee packets really are PERFECT. They taste great, give you the caffeine fix you need, and because the single serving packets also have MCT oil in them, they're a wonderful keto on the go addition that taste better than most instant coffees I've ever had.
---
There's my latest Keto on the go snacks to buy for traveling!
Some of these items you probably already have at home, but others you may have just heard about for the first time, like the Perfect Keto Protein Bars.
My top 3 Keto Snacks for traveling are probably the Eggs, Avocados and any Nut Butters.
I like to make my own nut butter, but the Perfect Keto Nut Butter is another worthy keto snack to buy for traveling. That company puts out some amazing keto products. I found them through their exogenous ketones, but now I'm a bigger fan of their keto protein bars and keto nut butter!
So what's in your Keto on the go travel pack?
Do you bring keto snacks with you when you travel?
Or do you like to load up on a big meal and just fast until you arrive at a destination?
Everyone develops their own strategies I'm sure. What's yours? Let us know in the comments!
Up Next: A Beginner's Guide To The Ketogenic Diet
---
Related Reads:
---
Free PDF for You: Get Our Top 3 Thai Keto Recipes
Subscribe to our newsletter to receive new recipes we make, blog updates and more & get instant access to the free PDF:
Thanks!
Something went wrong.